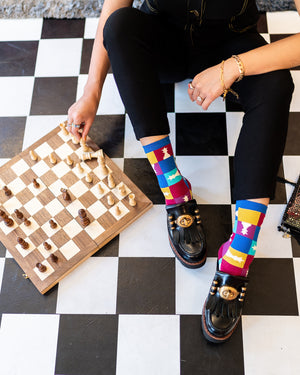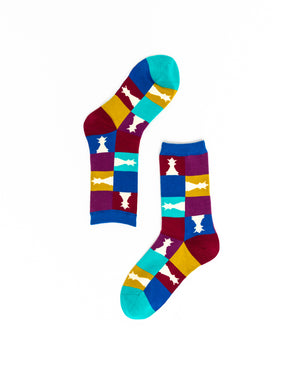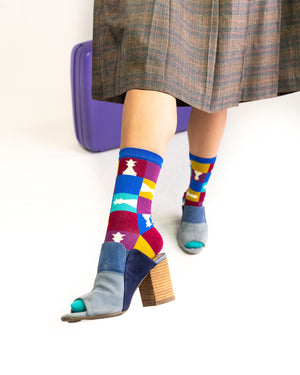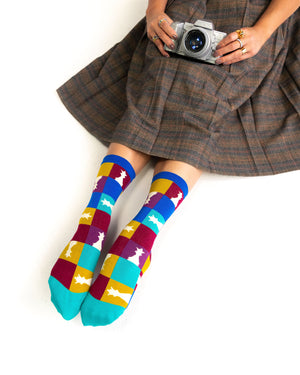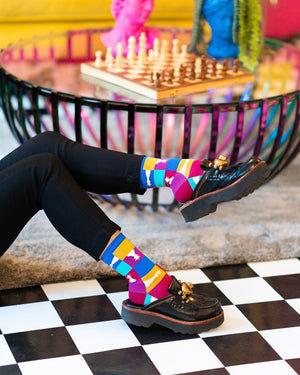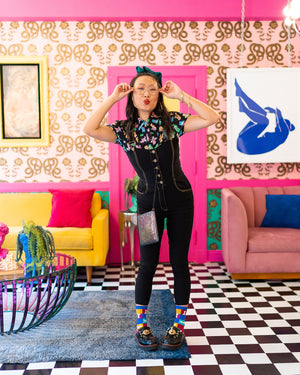 '90s Colorblock Chess Crew Sock
$12.60 USD
Regular price
$18.00
Queen chess pieces set against a '90s inspired colorblock palette is a playful take on the traditional chess board. This sock is perfect for Queen's Gambit fans and chess enthusiasts, and is a must-have addition to any back-to-school wardrobe. 
One Size. Recommended fit US W5.5-10 (can stretch to fit up to size 11). 200 Needle Count. 
✨ Funky yet elegant - no silly or childish patterns 
🧦 Premium quality - durably made with comfortable stretch
👗 Unique - the perfect accessory to add individuality to your outfits
*Please note sale items are final sale and cannot be returned/exchanged and are excluded from discount codes.
For a '90s inspired back-to-school look, pair with denim overalls, clogs, a giant scrunchie, and our '90s socks.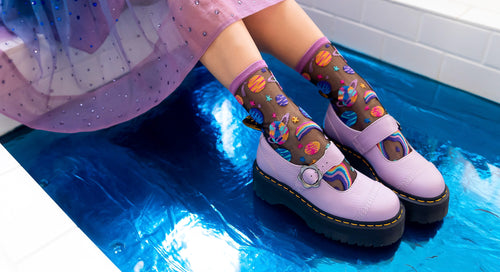 Unconventional is Beautiful
Our one-of-a-kind fashion socks break the mold in quirky prints and bold colors, designed for people with the courage to play by their own rules.
Learn More
Check Mate
My son teaches chess, so I couldn't resist these socks. The quality is excellent, and they are more than adequate to wear with my On Clouds or any other shoe, slide or sandal. Adorable, funky, comfortable and well-made.
Comfortable and fun
I love the pattern of these socks. They are very comfortable. The packaging was very nice…very cute plus loved the salt water taffy!