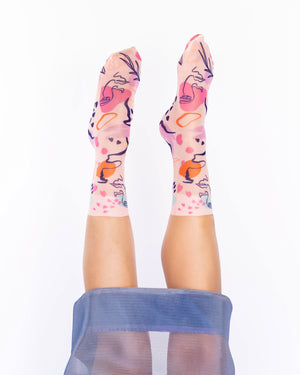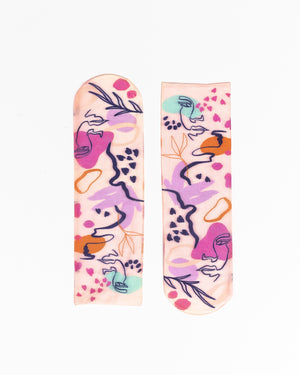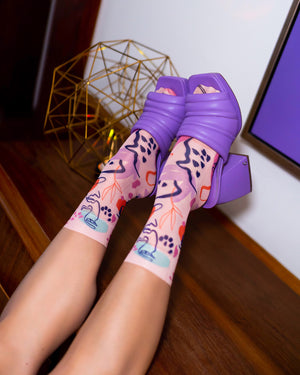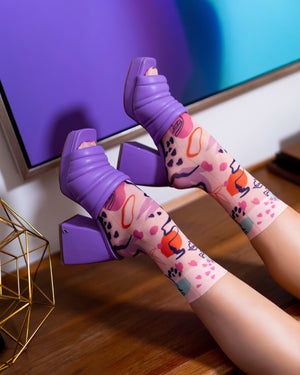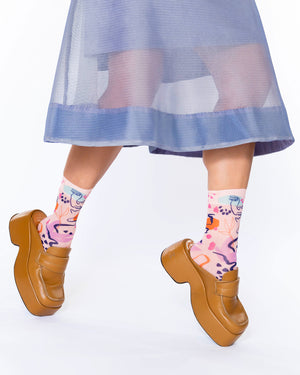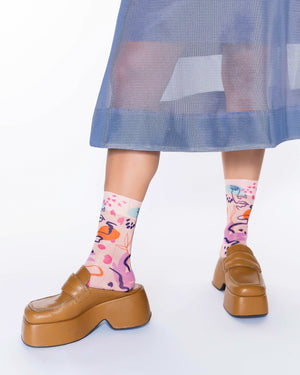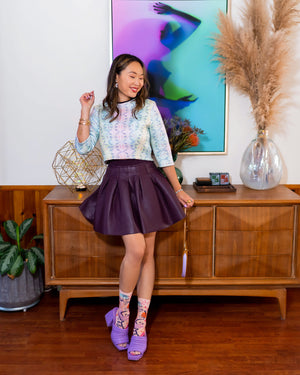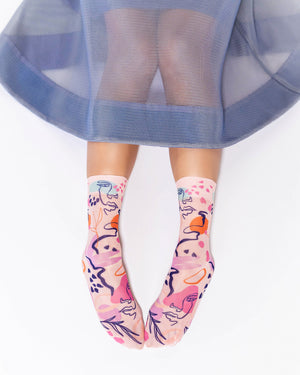 Abstract Faces Printed Ankle Sock
Is it a sock or is it art? Featuring abstract faces and modern shapes, this printed sock will add instant cool factor to your look. The feminine meets edgy color palette makes this style versatile enough to pair with everything from chunky clogs to heeled sandals. Made from a silk-like nylon material for a smooth and seamless fit.
One Size. Recommended fit US W5-10. 400 Needle Count. 
✨ Funky yet elegant - no silly or childish patterns 
🧦 Premium quality - durably made with comfortable stretch
👗 Unique - the perfect accessory to add individuality to your outfits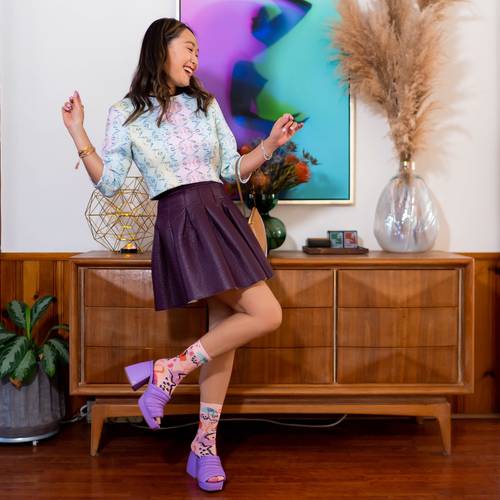 Pair with a crop top, mini skirt, and heeled sandals for dancing the night away.
Unconventional is Beautiful
Our one-of-a-kind fashion socks break the mold in quirky prints and bold colors, designed for people with the courage to play by their own rules.
Learn More
Fun designs that really set off your outfits!
Soft and silky
They are more peachy in color than the website shows. On the website they look more pink, good quality socks I would like to see more variety in the style.
These are adorable
Love these socks. My only issue is they are small. They feel great and its not that they don't fit its more like I wish they had a little more give or room to them.
I love to wear them with sandals and they are thin and soft. Great for hot days and you have to wear socks.