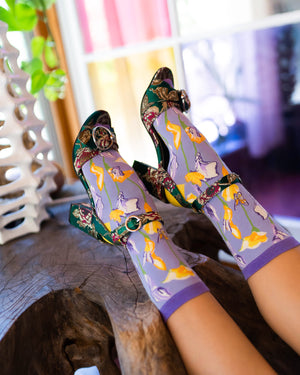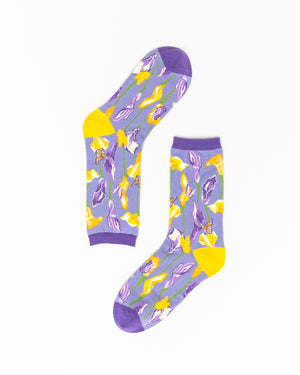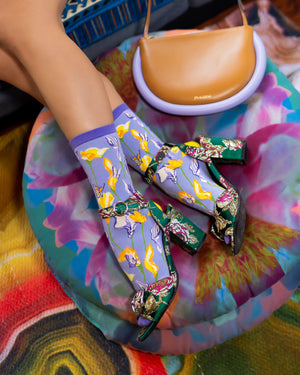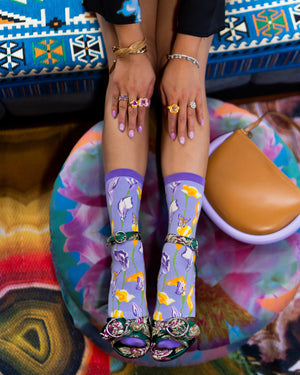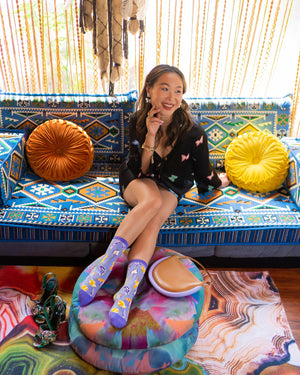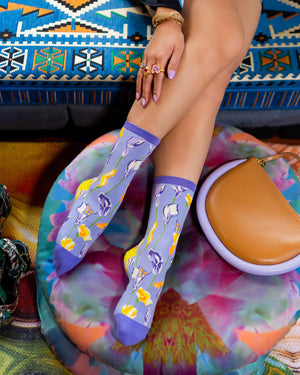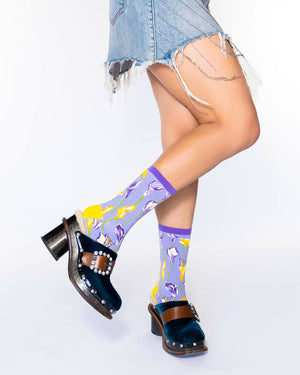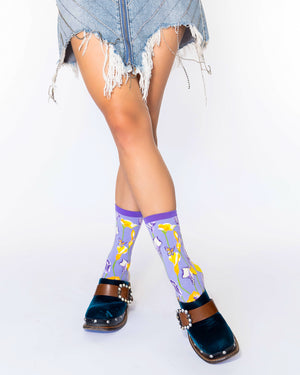 Calla Lily Crew Sock
Elegant purple and yellow calla lilies elongate the leg on this picturesque cotton sock. Small butterflies are interspersed throughout the pattern for a whimsical vibe. Set against a periwinkle background for a romantic touch. Made from mercerized cotton for an extra soft feel. 
One Size. Recommended fit US W5.5-10 (can stretch to fit up to size 11). 200 Needle Count. 
✨ Funky yet elegant - no silly or childish patterns 
🧦 Premium quality - durably made with comfortable stretch
👗 Unique - the perfect accessory to add individuality to your outfits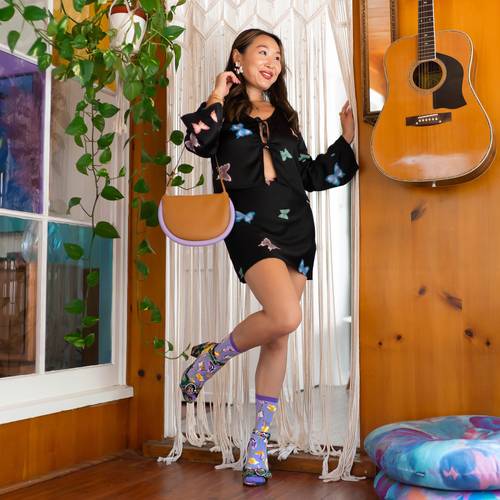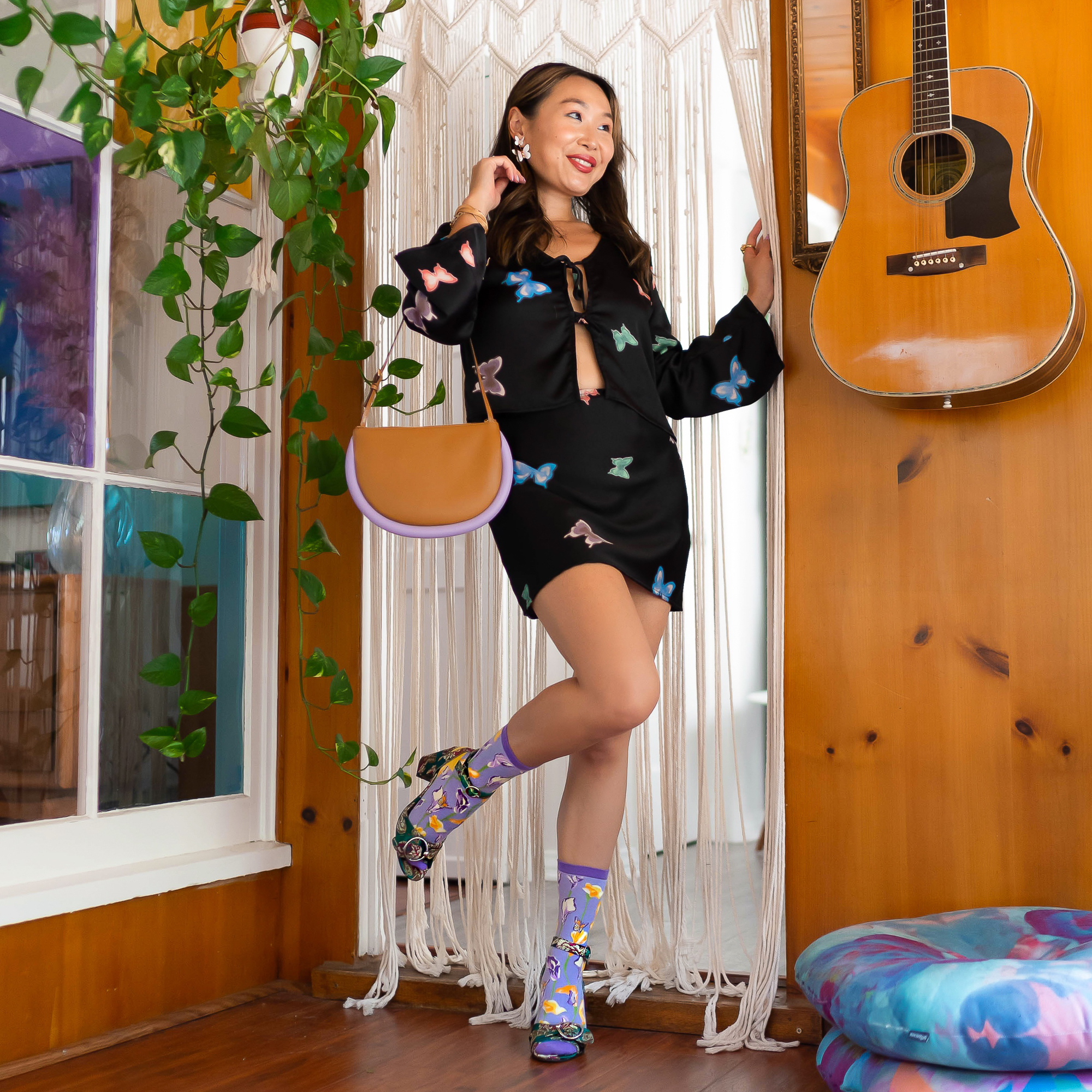 Butterflies and lilies are a match made in heaven, so pair these floral cotton socks with a butterfly print outfit and heeled sandals.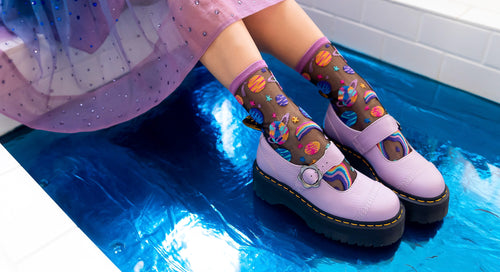 Unconventional is Beautiful
Our one-of-a-kind fashion socks break the mold in quirky prints and bold colors, designed for people with the courage to play by their own rules.
Learn More