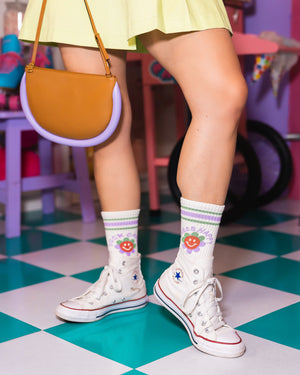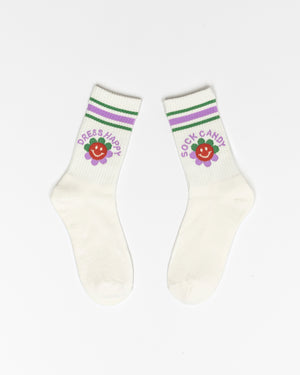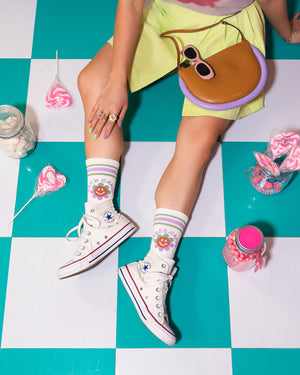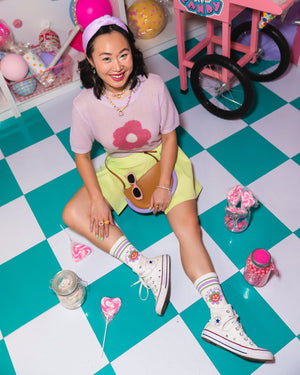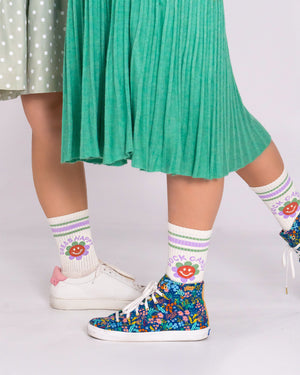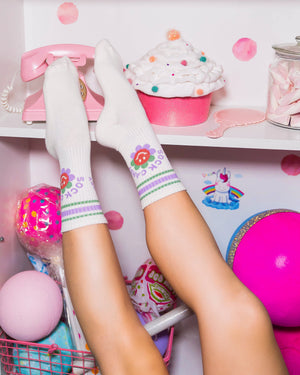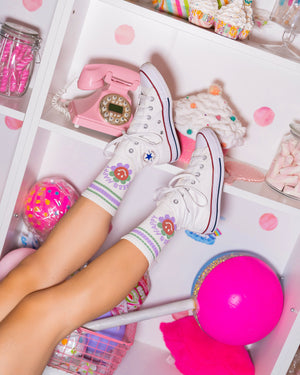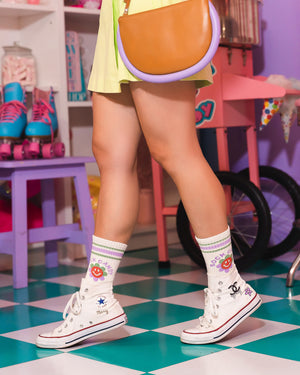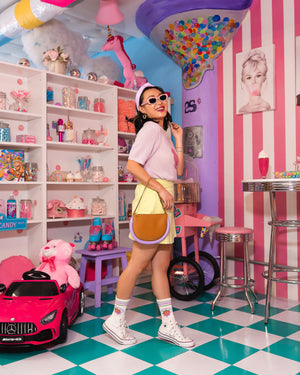 Smiley Face Varsity Crew Sock
Our smiley face varsity stripe sock is your perfect casual accessory to add a pop of happiness to your look. From tennis to brunch, this white cotton sock is versatile yet chic, with purple and green varsity stripes and a daisy shaped smiley at the ankle. For added detail, one side of the sock says "SOCK CANDY" and the other says "DRESS HAPPY."
One Size. Recommended fit US W5.5-10. 144 Needle Count. 
✨ Funky yet elegant - no silly or childish patterns 
🧦 Premium quality - durably made with comfortable stretch
👗 Unique - the perfect accessory to add individuality to your outfits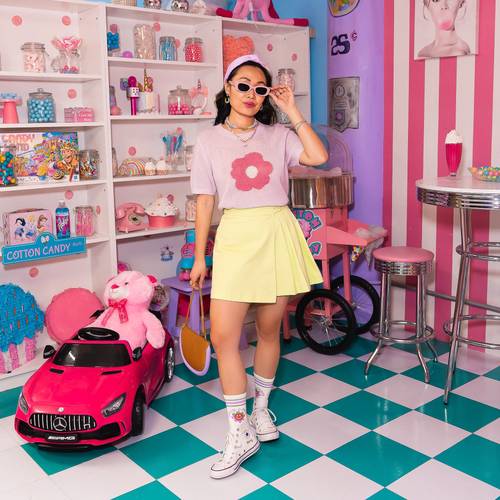 Nail the dressy-casual look with a pleated skirt, sneakers, and our Smiley Face Varsity Crew Sock.
Unconventional is Beautiful
Our one-of-a-kind fashion socks break the mold in quirky prints and bold colors, designed for people with the courage to play by their own rules.
Learn More