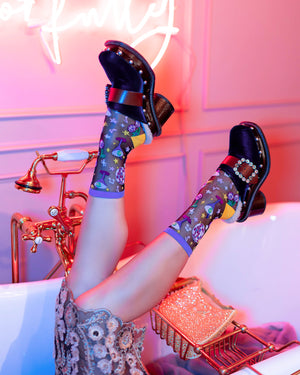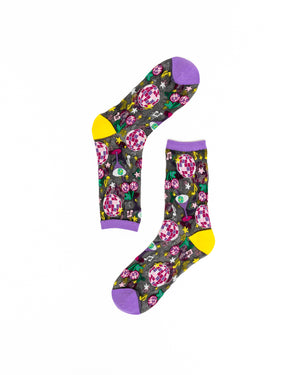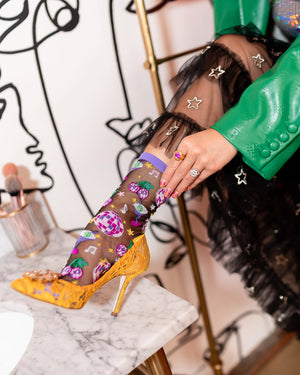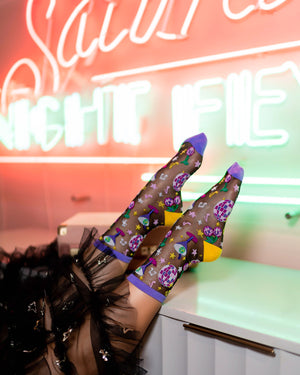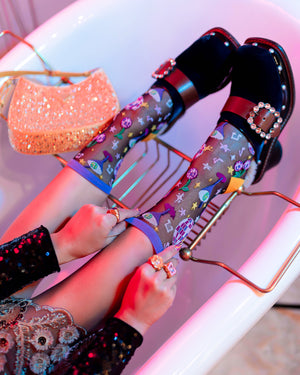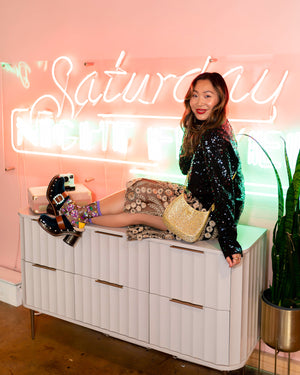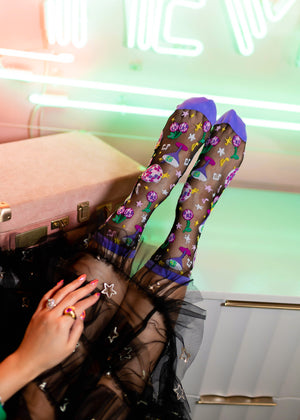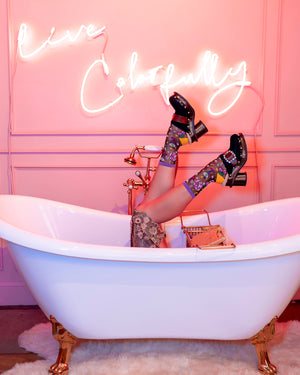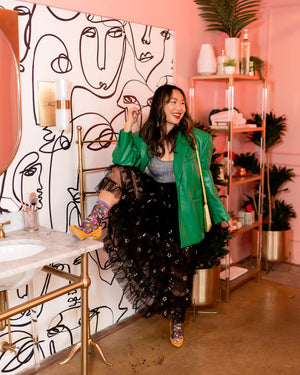 '80s Disco Black Sheer Crew Sock
From the Sock Candy x Dunn-Edwards Trends Holiday Collection.
Paint the town pretty with these sheer black socks powered by disco balls, martini glasses, musical notes, and stars. With playful, optimistic colors from the Dunn-Edwards 2023 Trends Story Live in Joy, your feet will be the life of the party in these disco socks that are the perfect holiday and NYE outfit accessory. 
One Size. Recommended fit US W5.5-10. 200 Needle Count.
✨ Funky yet elegant - no silly or childish patterns 
🧦 Premium quality - durably made with comfortable stretch
👗 Unique - the perfect accessory to add individuality to your outfits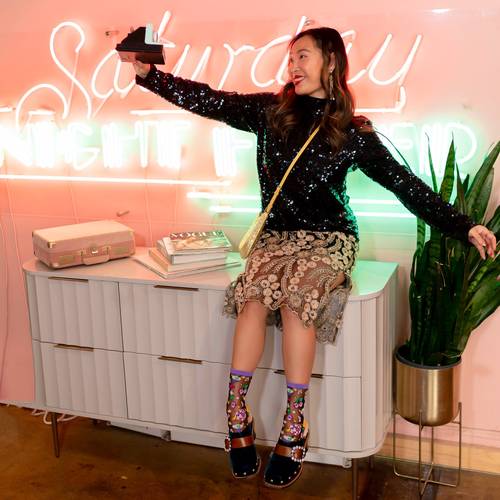 For a standout NYE look, pair with a sequin top, embellished skirt, and velvet heels.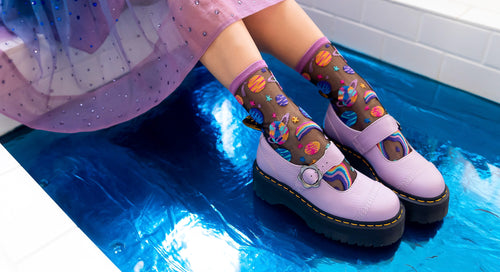 Unconventional is Beautiful
Our one-of-a-kind fashion socks break the mold in quirky prints and bold colors, designed for people with the courage to play by their own rules.
Learn More