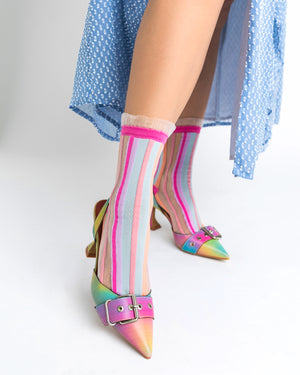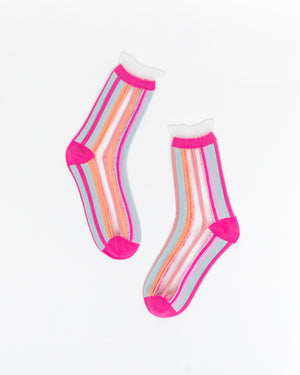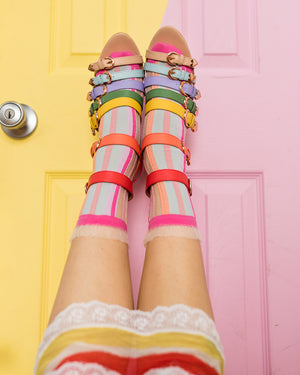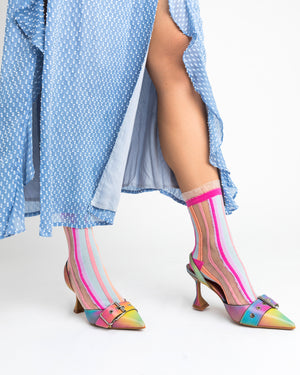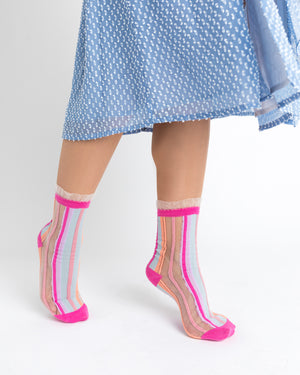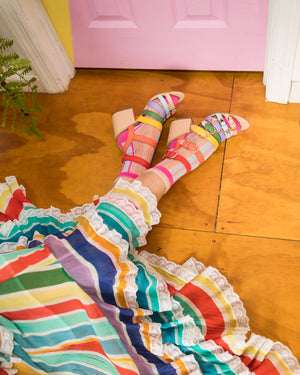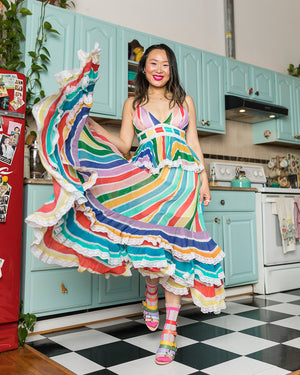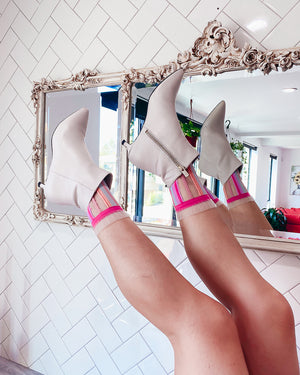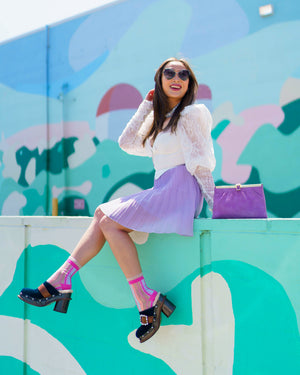 Candy Stripe Ruffle Crew Sock
Oh-so-sweet colorful candy stripes make your look extra cheerful. We elevated the design with peekaboo sheer stripes and a sheer ruffle cuff. This colorful ruffle crew sock is definitely a conversation-starter! 
One Size. Recommended fit US W5.5-10.5. 200 Needle Count. 
✨ Funky yet elegant - no silly or childish patterns 
🧦 Premium quality - durably made with comfortable stretch
👗 Unique - the perfect accessory to add individuality to your outfits
Make a statement and pair these colorful rainbow socks with rainbow sandals AND a rainbow dress, or add a pop of color to a monochrome look.
Unconventional is Beautiful
Our one-of-a-kind fashion socks break the mold in quirky prints and bold colors, designed for people with the courage to play by their own rules.
Learn More
I haven't worn them yet but….I love! Such great designs & the colors…! 🩵
OBSESSED!
These ones are hands down my absolute favorites!
The attention to detail, craftsmanship and quality of the material use legit made my heart swoon the second I opened my package (not to mention that the packaging itself was carefully curated with sock candy's unique quirky style)
1000/10 would recommend it!