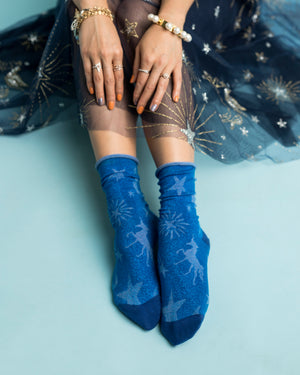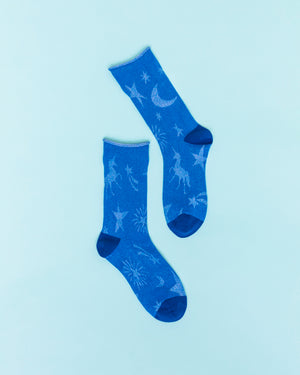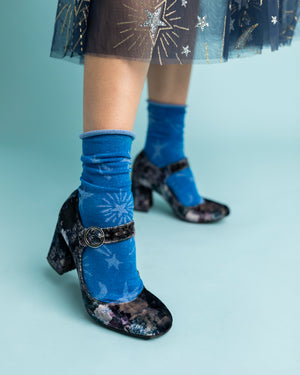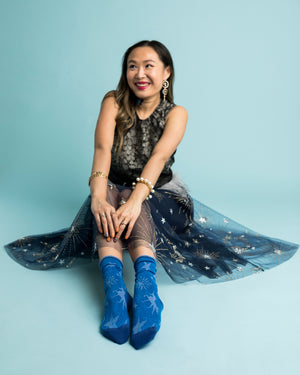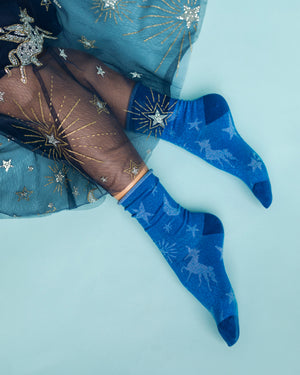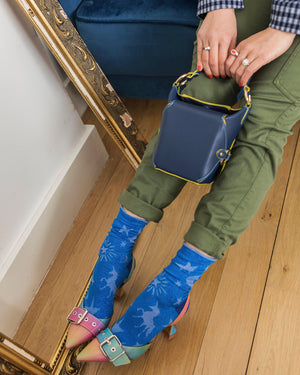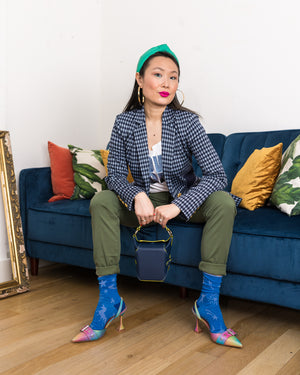 Celestial Shimmer Crew Sock
Add a magical touch to your look with our celestial print cute crew sock featuring unicorns, shooting stars, and moons. The roll-top cuff is perfect for scrunching for an effortlessly chic vibe. 
One Size. Recommended fit US W5.5-10. 168 Needle Count.
✨ Funky yet elegant - no silly or childish patterns 
🧦 Premium quality - durably made with comfortable stretch
👗 Unique - the perfect accessory to add individuality to your outfits
Pair with velvet shoes for a full-on holiday look, or go casual chic with metallic sneakers.
Unconventional is Beautiful
Our one-of-a-kind fashion socks break the mold in quirky prints and bold colors, designed for people with the courage to play by their own rules.
Learn More
Beautiful, Sparkly, Soft & Comfy!
I ADORE these socks, they are my new favorites! They look so cute paired with white tennies or mary janes. They are very soft (usually sparkly fabric can be scratchy, but not these!) and the rolled cuff is very cute and feels comfy. My new fave combo is these paired with my mary jane doc boots~ Highly recommend~