Dopamine Cats Sheer Crew Sock
These sheer cat socks are sure to give you a shot of dopamine and boost your mood! Colorful and mischievous, our dopamine cats are artfully drawn in graceful poses and long tails. The perfect unique gift for any cat mom.

One Size. Recommended fit US W5.5-10. 200 Needle Count. 

✨ Funky yet elegant - no silly or childish patterns 
🧦 Premium quality - durably made with comfortable stretch
👗 Unique - the perfect accessory to add individuality to your outfits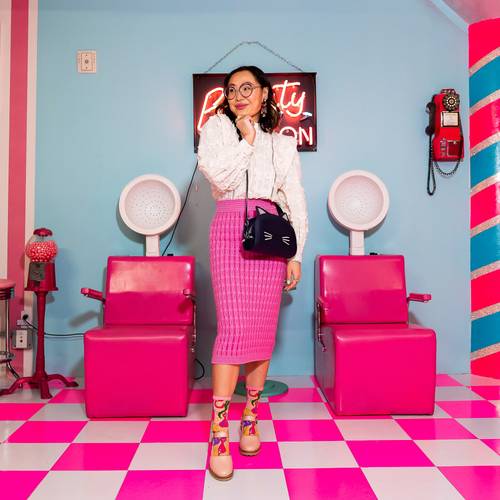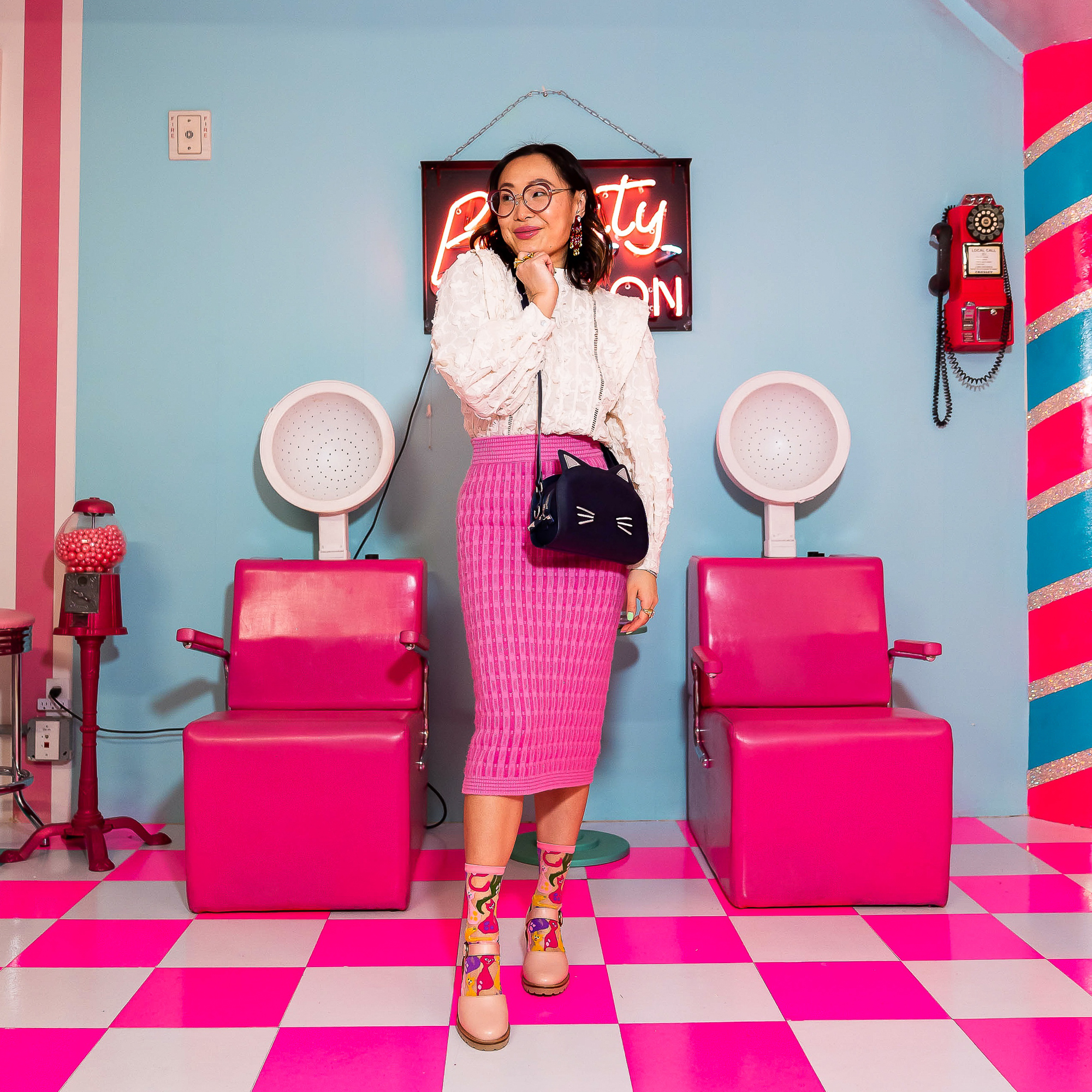 For a quirky cat lady look, pair with a white blouse, pink pencil skirt, and cat bag.
Unconventional is Beautiful
Our one-of-a-kind fashion socks break the mold in quirky prints and bold colors, designed for people with the courage to play by their own rules.
Learn More