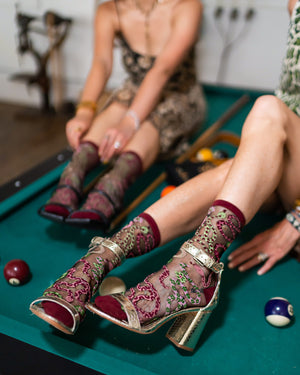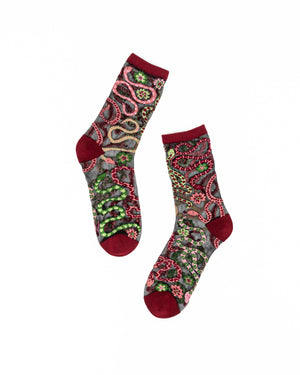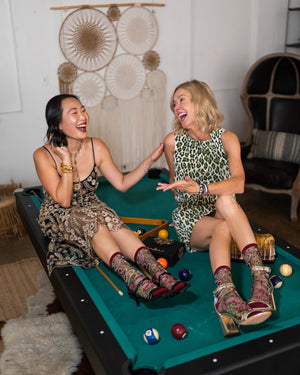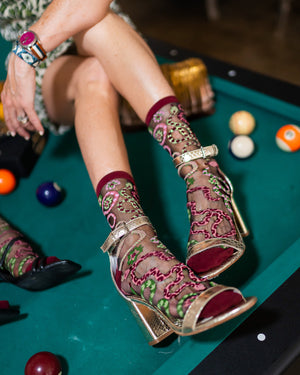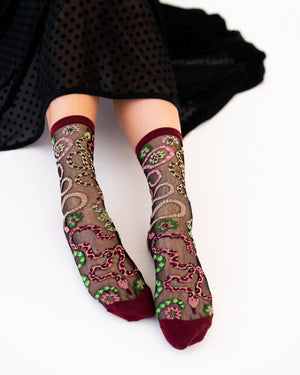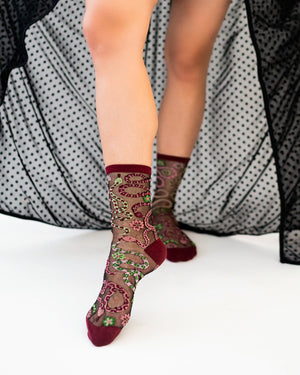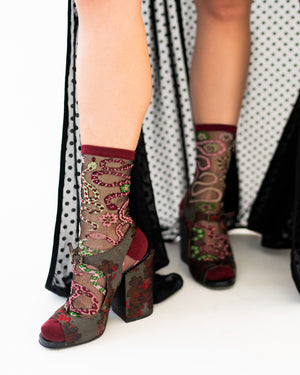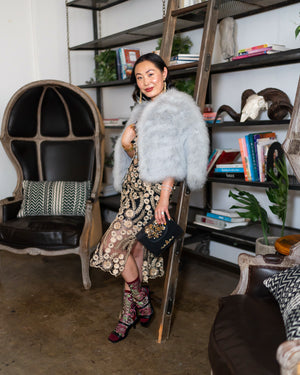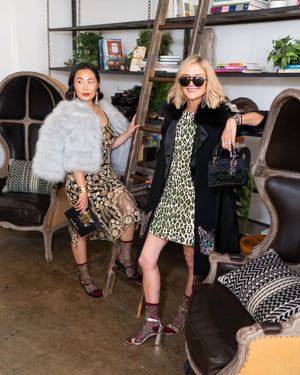 Serpentine Floral Black Sheer Crew Sock
From the Sock Candy x The Flairhunter Fall Flair Collection.
Something witchy this way comes with our serpentine print black sheer sock, inspired by a striking textile traditionally used in interior design. Dusty pink, burgundy and green snakes slither their way up the feet for a sultry vibe, while vintage florals add a feminine touch. This sock completes your Fall wardrobe for fancy nights out and Halloween parties, and transitions seamlessly into the holiday season. 

One Size. Recommended fit US W5.5-10.5 (can stretch to fit up to size 11). 200 Needle Count. 

✨ Funky yet elegant - no silly or childish patterns 
🧦 Premium quality - durably made with comfortable stretch
👗 Unique - the perfect accessory to add individuality to your outfits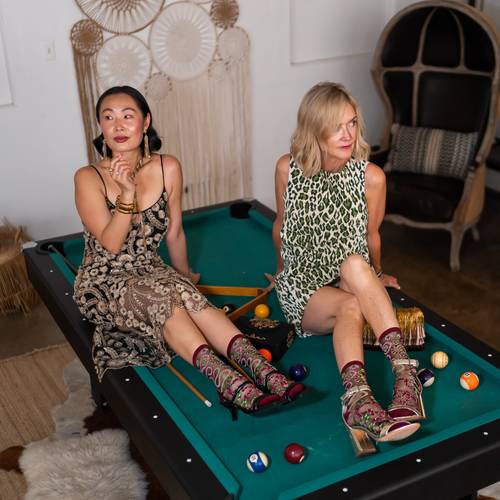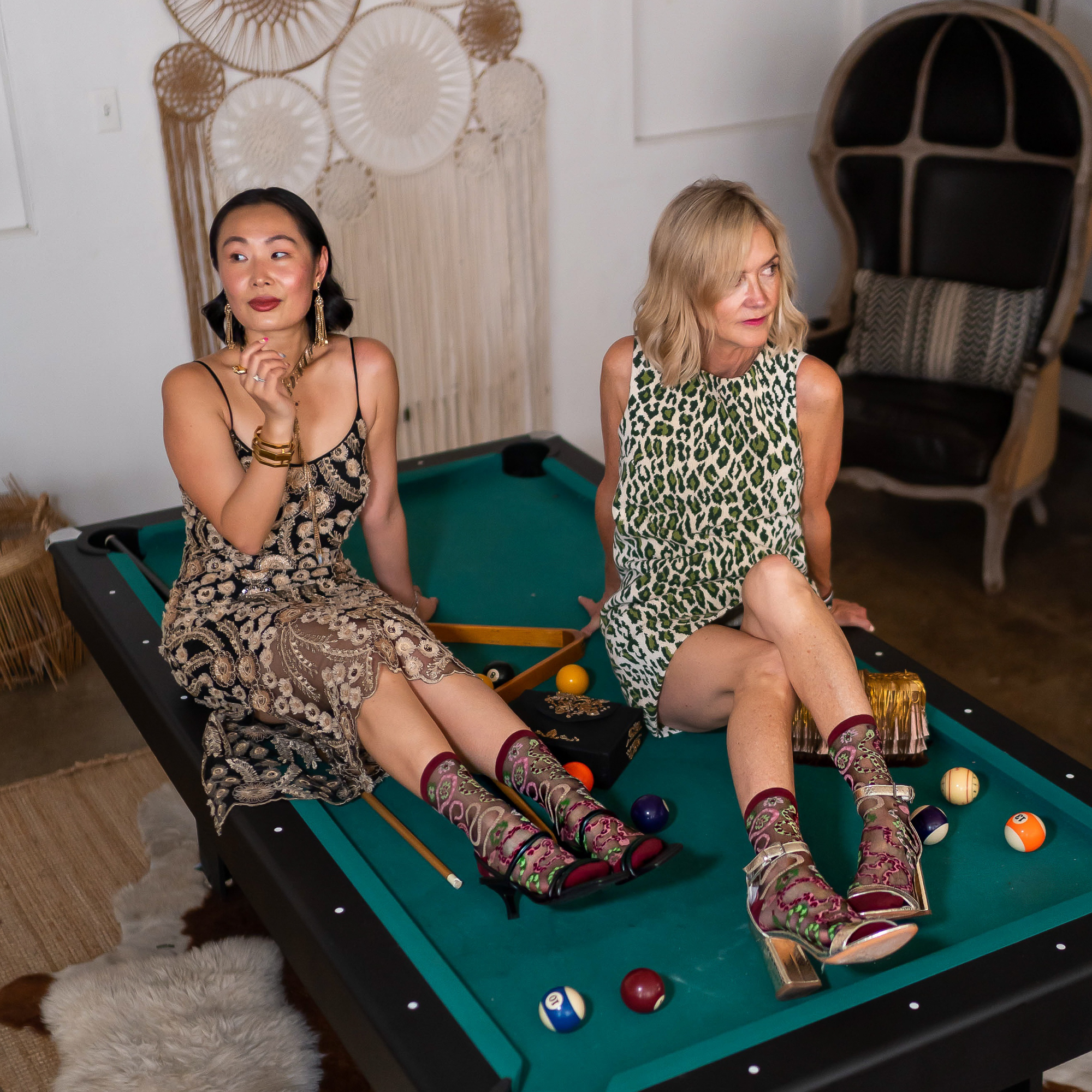 For a fancy girl's night out, pair with a cocktail dress, strappy heels, and gold jewelry.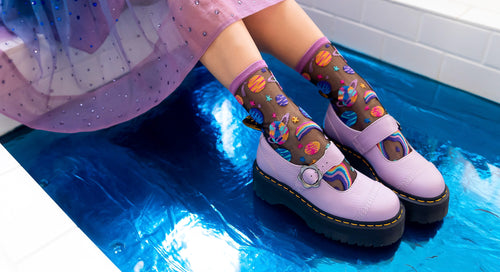 Unconventional is Beautiful
Our one-of-a-kind fashion socks break the mold in quirky prints and bold colors, designed for people with the courage to play by their own rules.
Learn More