Sunflower Butterfly Sheer Crew Sock
Pink and purple sunflowers make this butterfly floral sock the essence of Spring. As whimsical butterflies make their way up the side of the feet, some bloom into sunflowers for a playful touch. Set against nude sheer fabric for a soft and feminine vibe.

One Size. Recommended fit US W5.5-10. 200 Needle Count. 

✨ Funky yet elegant - no silly or childish patterns 
🧦 Premium quality - durably made with comfortable stretch
👗 Unique - the perfect accessory to add individuality to your outfits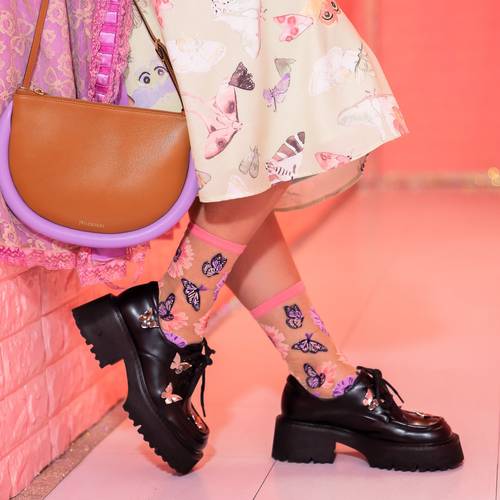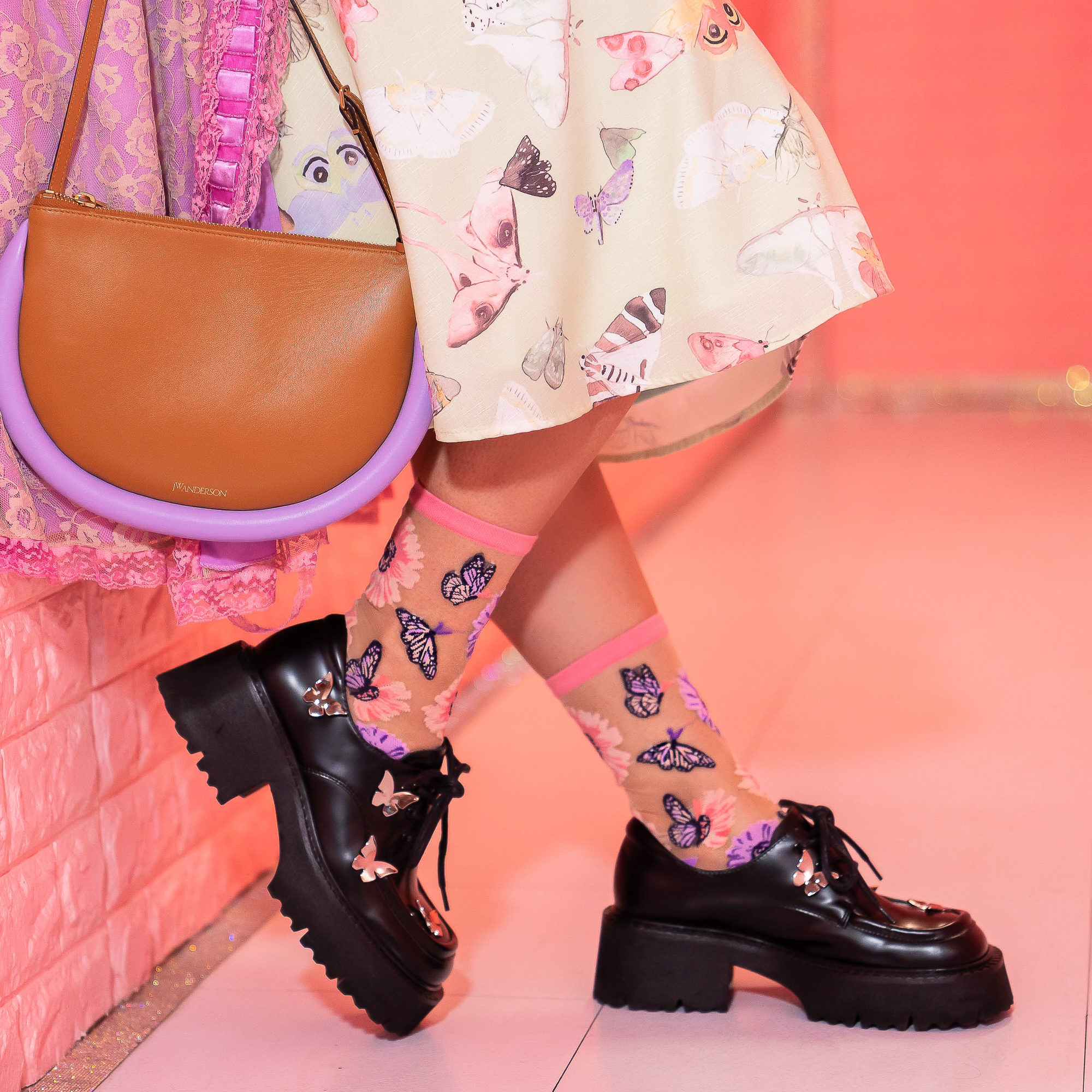 Add some edge to our butterfly floral socks with chunky loafers.
Unconventional is Beautiful
Our one-of-a-kind fashion socks break the mold in quirky prints and bold colors, designed for people with the courage to play by their own rules.
Learn More
Love them
So beautiful & sturdy yet delicate!