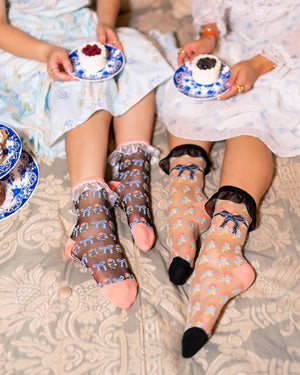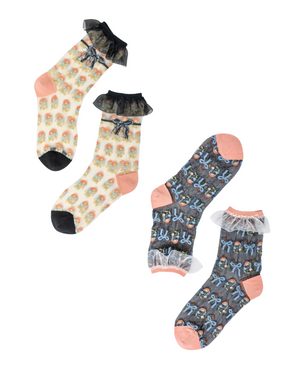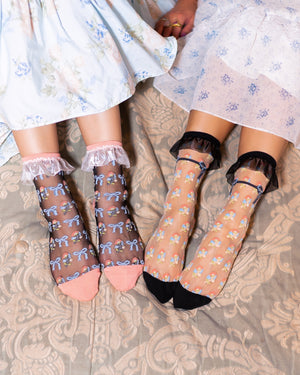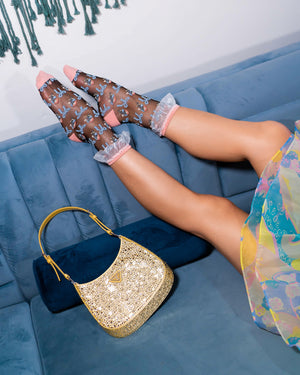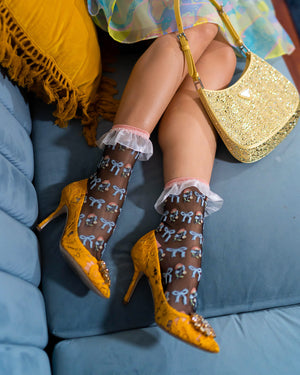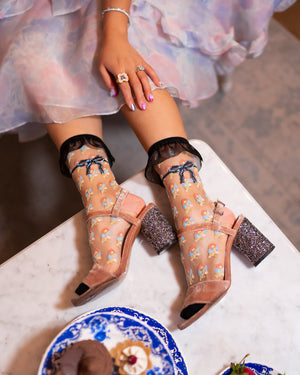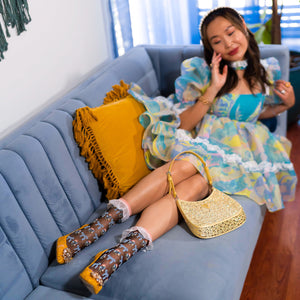 Bridgerton Style Ruffle Sheer Socks Bundle
Our Bridgerton style ruffle sheer socks bundle includes both of our floral bow sheer socks with ruffles:
Floral Bow Ruffle Black Sheer Ankle Sock
Repeat Floral Ruffle Sheer Crew Sock
Individually priced at $20/pair, save with the bundle at $36 for both pairs!
One Size. Recommended fit US W5.5-10. 200 Needle Count. 
✨ Funky yet elegant - no silly or childish patterns 
🧦 Premium quality - durably made with comfortable stretch
👗 Unique - the perfect accessory to add individuality to your outfits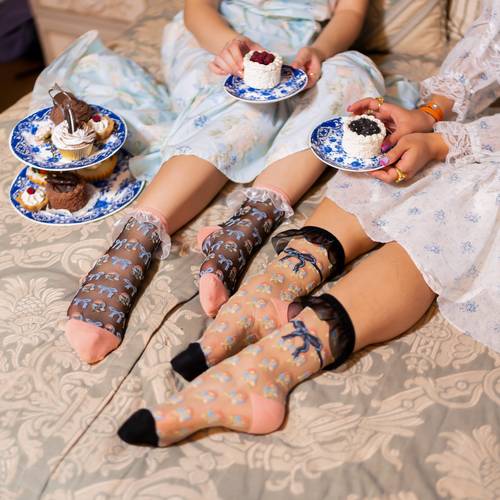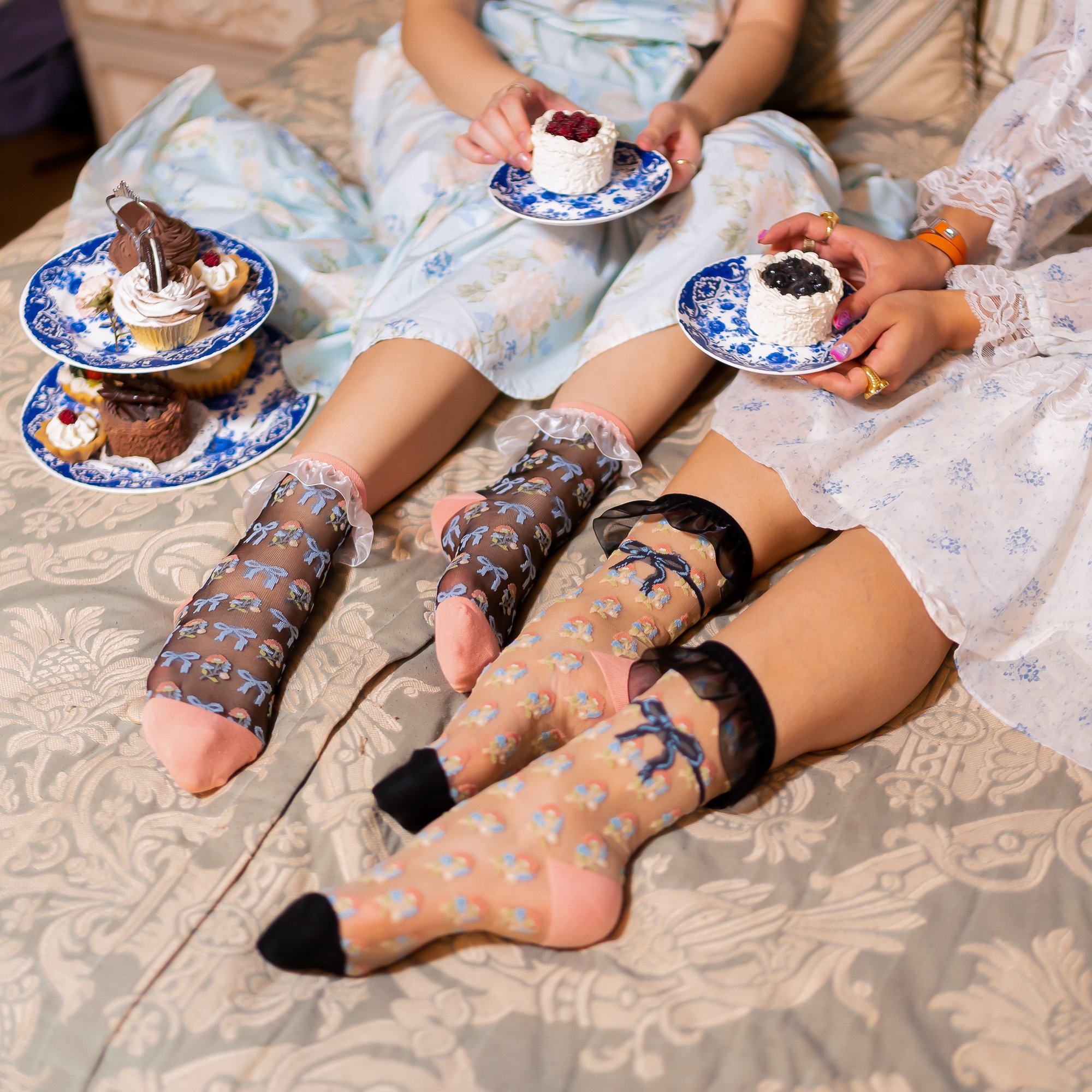 Teatime with bestie is more fun in our matching Bridgerton inspired ruffle sheer socks.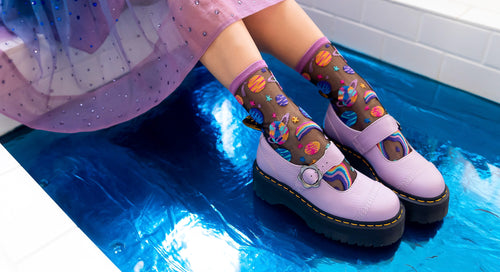 Unconventional is Beautiful
Our one-of-a-kind fashion socks break the mold in quirky prints and bold colors, designed for people with the courage to play by their own rules.
Learn More
Gorgeous!
From the packaging to the socks themselves, this was a great purchase. High quality and exactly as pictured.
Excellent Christmas Gift
This Bridgerton bundle was a great gift for my sister. Thank you!
Love Sockcandy
Fabulous Fun Socks!!! So unique and amazing to show off. Love them!!!!!
Stunning
These socks are amazing! The ruffle at the top is a very soft but stiff fabric so it holds it's shape and doesn't droop. Very fun and feminine socks zero regrets here!
More options please!
These are cute and very comfy! I just wish there were browner options of the white sheer sock for people with dark skin. The white sheer doesn't look as good on me as I'd hoped. But I like the black ones, and love the ruffles around the ankle.
Hi Aria, thank you for the feedback! We hope to make more colors of the sheer fabric in the future. Due to high production minimums from our manufacturer, currently only white, tan and black sheer fabric is available to us.