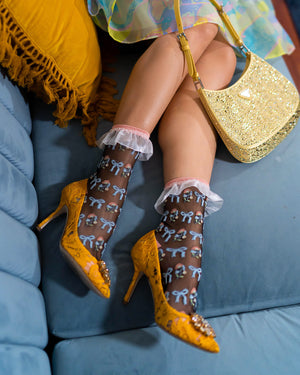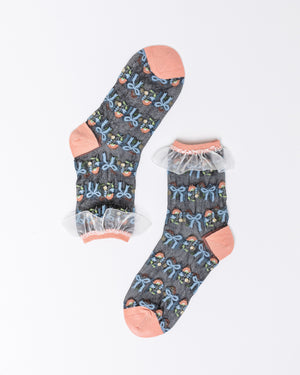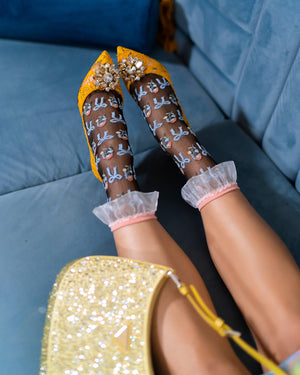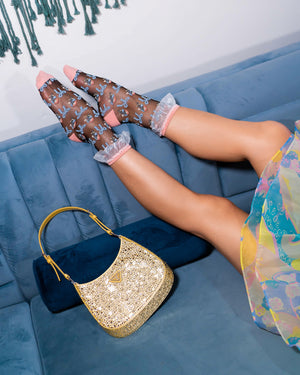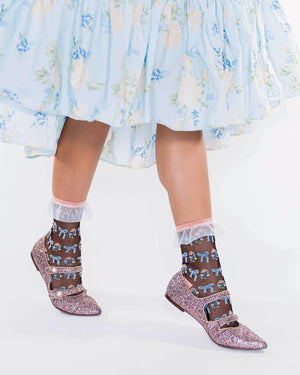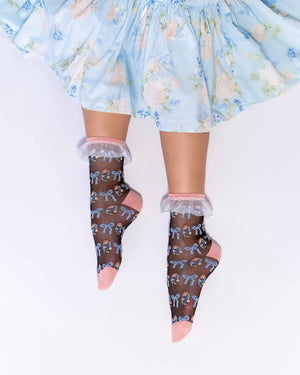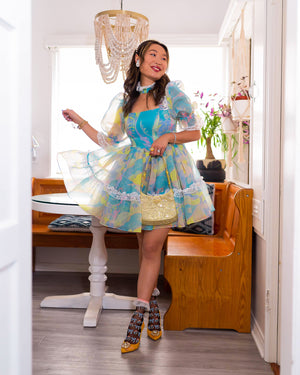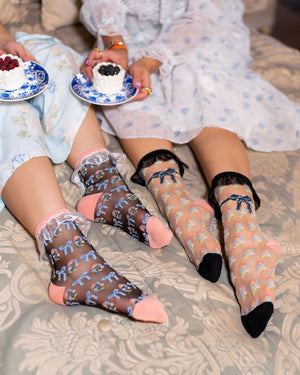 Floral Bow Ruffle Black Sheer Ankle Sock
Inspired by the Bridgerton regency era, this ruffle ankle sock features pastel florals and sweet bows set against black sheer fabric. Finished with a white sheer ruffle cuff for maximum girlishness. Companion sock to the Repeat Floral Ruffle Sheer Sock - get one for you and one for your bestie!
One Size. Recommended fit US W5.5-10. 200 Needle Count.
✨ Funky yet elegant - no silly or childish patterns 
🧦 Premium quality - durably made with comfortable stretch
👗 Unique - the perfect accessory to add individuality to your outfits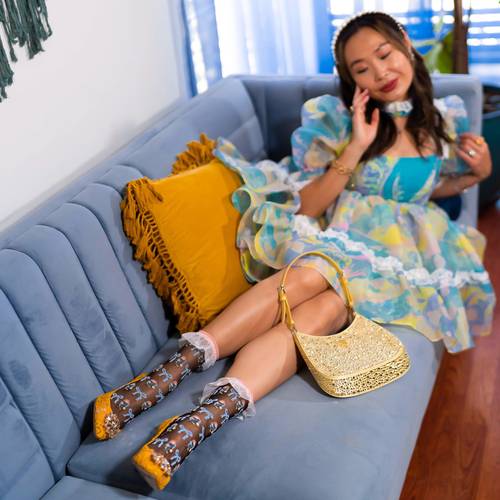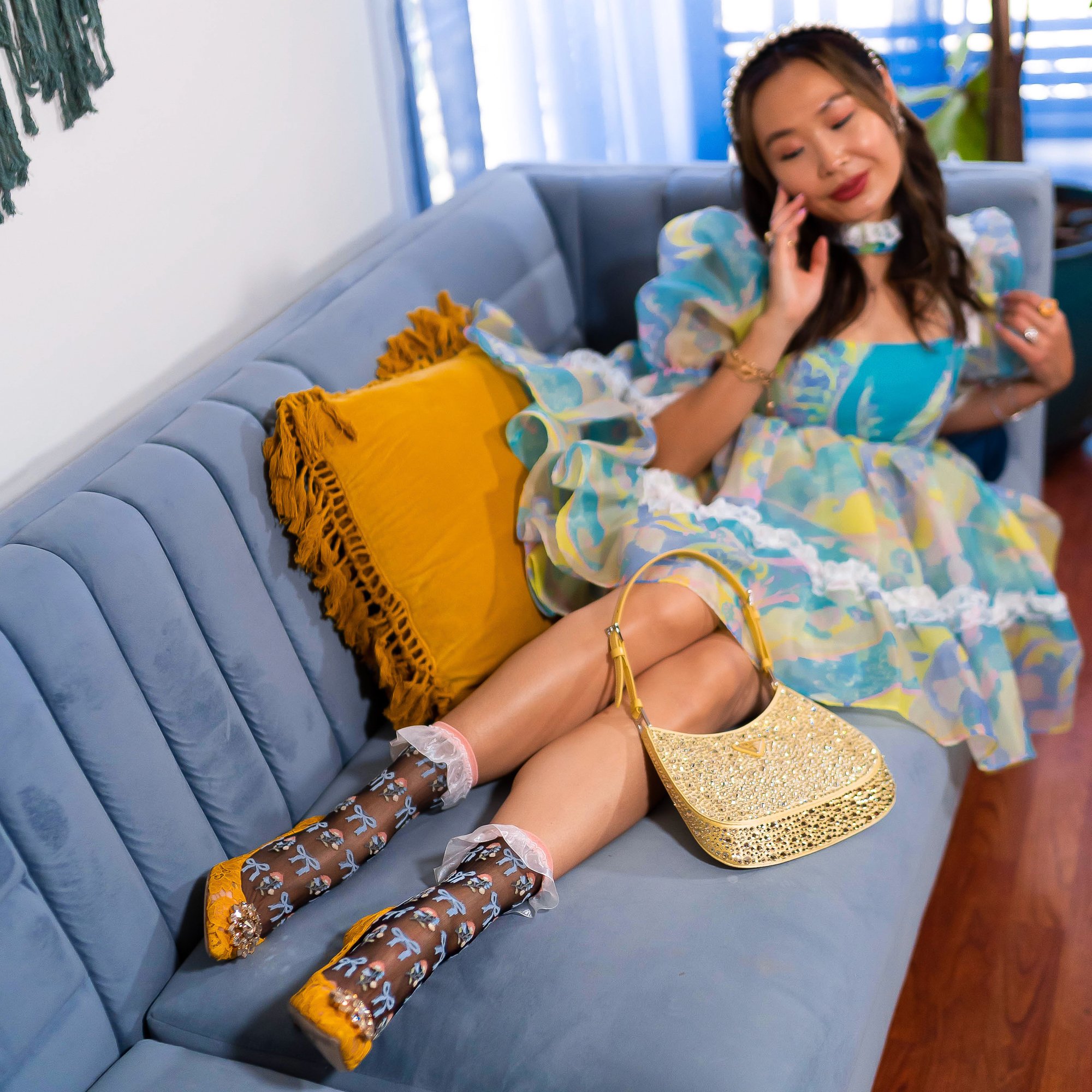 Pair with a frilly dress, fancy heels, and sparkle bag for an ultra feminine look.
Unconventional is Beautiful
Our one-of-a-kind fashion socks break the mold in quirky prints and bold colors, designed for people with the courage to play by their own rules.
Learn More
I received a wishlist for a friend's birthday that had the brand in it and immediately fell in love! Although I have yet to gift myself a pair (or several), I was highly impressed with what I saw during a real-time video reveal once it arrived to her. Absolutely beautiful! 🤩
Lots of fun comments on these socks.
I'm in Love...these are stunning and the quality is without reproach.
A Must have...I challenge you to create a collection 😍 you'll be sorry if you don't 😐
Adorable!
These are sweet, fun, funky, and unique. Surprisingly durable. My 5th pair of sock candy socks. Won't be my last. Love these socks.