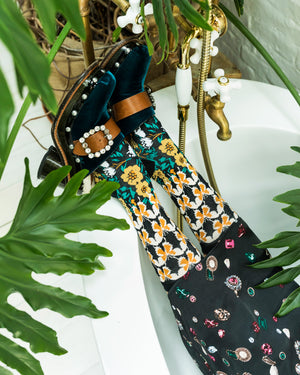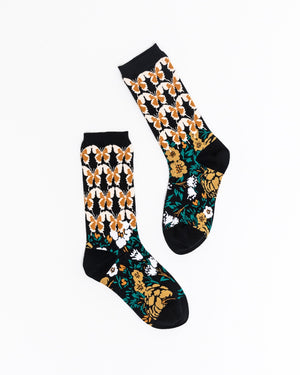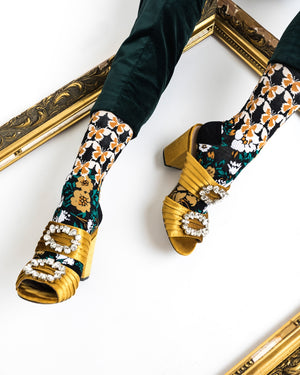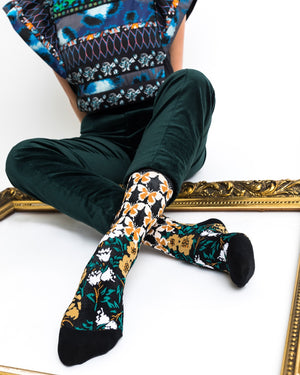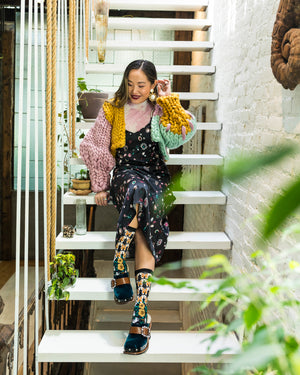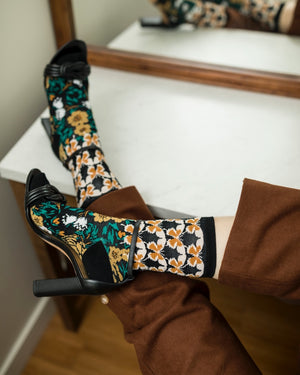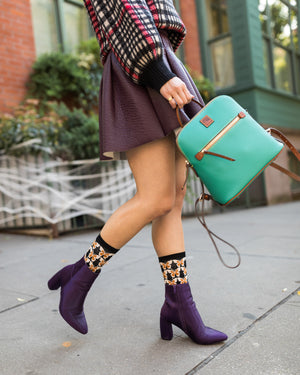 Butterfly Craze Mid High Sock
Make a statement with this bold mid high butterfly sock that features four rows of butterflies, contrasted with rich florals. We made this style 9 inches in height so that the butterflies have room to shine, just like your personality!

One Size. Recommended fit US W5.5-10 (can stretch to fit up to size 11). 200 Needle Count.
✨ Funky yet elegant - no silly or childish patterns 
🧦 Premium quality - durably made with comfortable stretch
👗 Unique - the perfect accessory to add individuality to your outfits
Make a statement and wear with chunky clogs, or pair with ankle boots for a more understated look.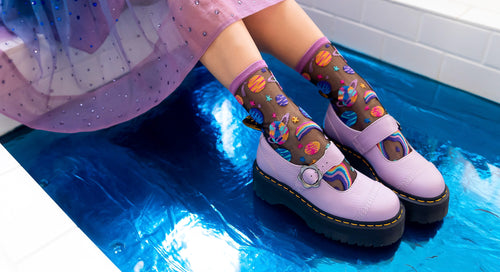 Unconventional is Beautiful
Our one-of-a-kind fashion socks break the mold in quirky prints and bold colors, designed for people with the courage to play by their own rules.
Learn More
Will buy more
I now have four pairs of socks from SockCandy and I love all of them. They are a great fit, do not sneak down in your shoe and the pattern and colors are fun.
Beautiful socks!
Love these socks! Bought 3 pairs including these and am very happy with them. Would definitely come back and buy more in the future!
Quality and all the extras.
I love these socks! They are such great quality, I washed and dried them. They make any outfit extra cute.
Fav socks!
These are the best socks I've ever owned! So beautiful and automatically make an outfit 100x cooler.
LOVE LOVE LOVE
If you're hesitant on buying these socks DON'T BE, the details on these socks are everything! I honestly have worn them so much and am here for that sock peep:))