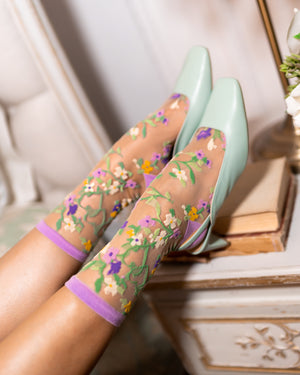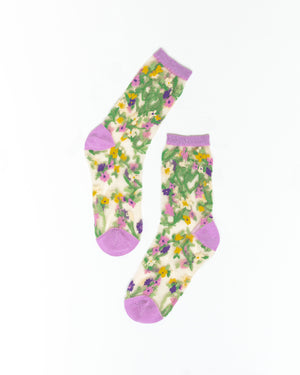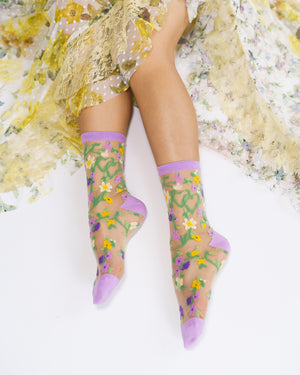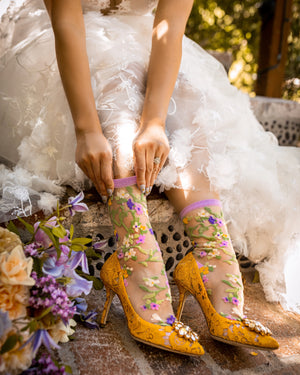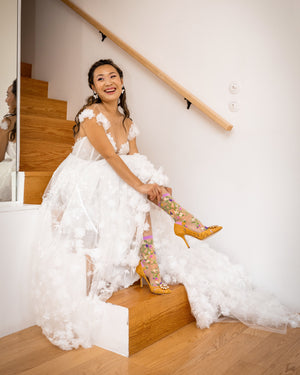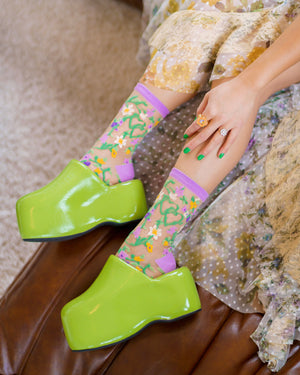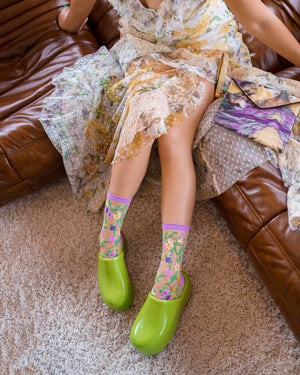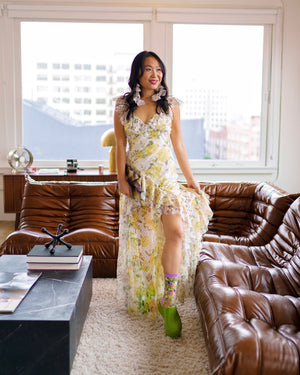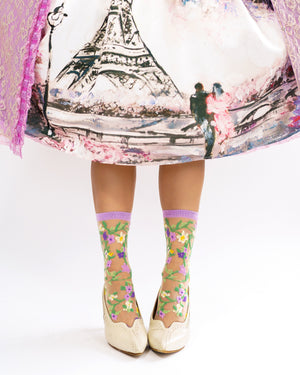 Heart Floral Sheer Crew Sock
Inspired by our founder's wedding colors, delicate lavender and yellow florals are set on green vines to form two intertwined hearts at the ankle. Perfect for pairing with floral dresses, add a soft romantic touch to your look with this sheer floral sock. Finished with a lavender cuff and ankle for an extra feminine vibe. 
One Size. Recommended fit US W5.5-10.5 (can stretch to fit up to size 11). 200 Needle Count.
✨ Funky yet elegant - no silly or childish patterns 
🧦 Premium quality - durably made with comfortable stretch
👗 Unique - the perfect accessory to add individuality to your outfits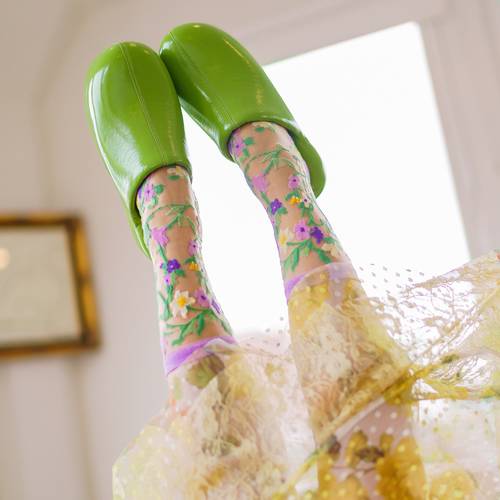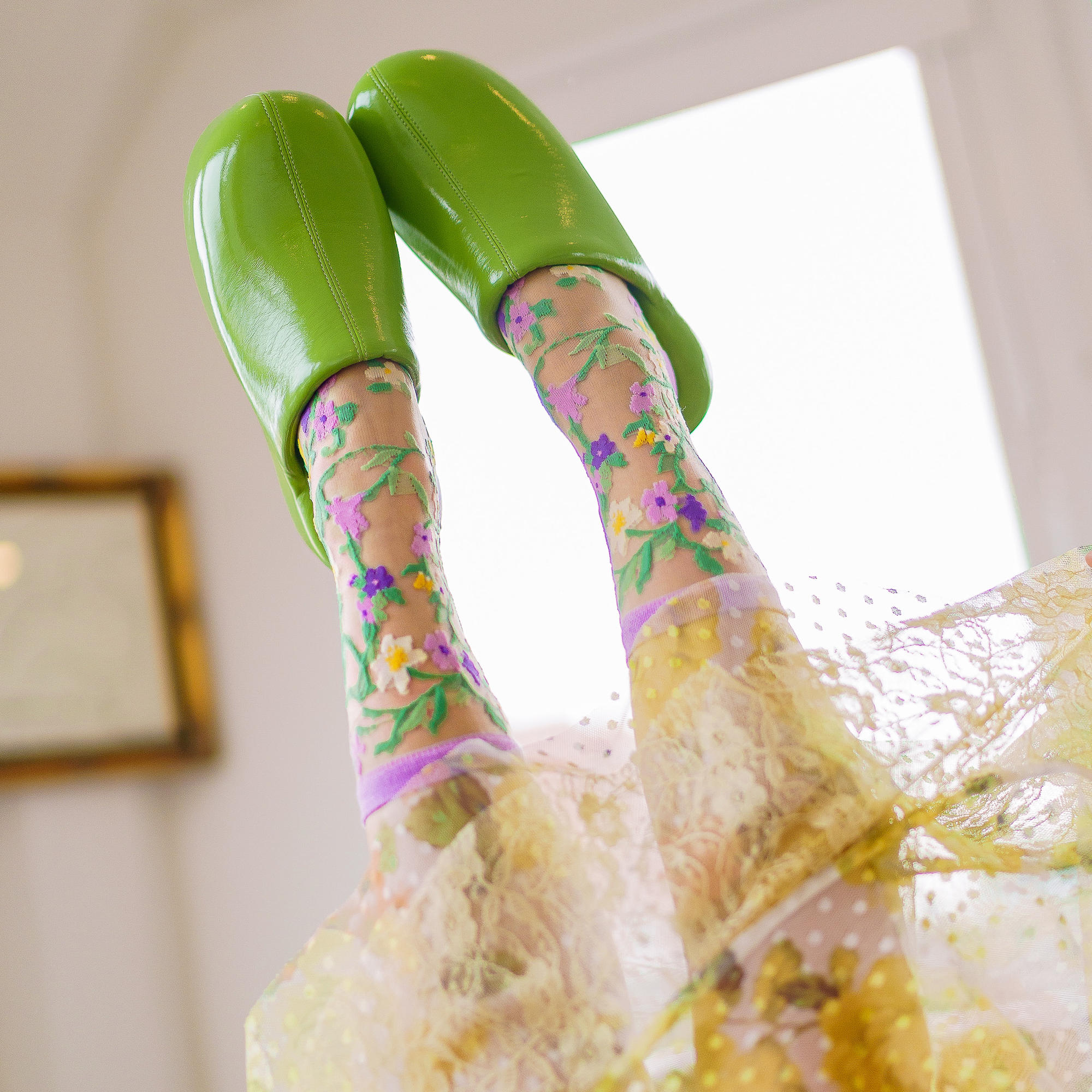 Pair with a floral maxi dress and chunky clogs for the perfect mix of feminine and edgy.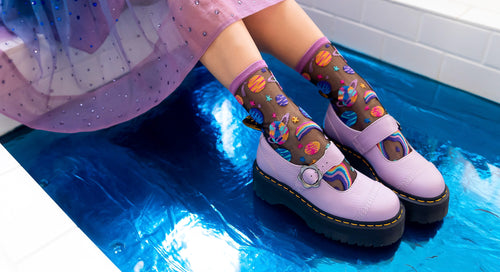 Unconventional is Beautiful
Our one-of-a-kind fashion socks break the mold in quirky prints and bold colors, designed for people with the courage to play by their own rules.
Learn More
Perfect!
Gorgeous socks! One of them arrived with a small manufacturing issue, and when I sent an email, the founder immediately responded and sent a new pair. Customer service and quality are top notch. I will be back!
Fabulous and funky
Tough yet feminine. Arrived quickly. Made very well. And super cute! Love them
I'm in love
They are delicate but not flimsy and a perfect subtle flash of wacky
Obsessed is an understatement
These are literally some of my favorite socks now!
The attention to detail, craftsmenship and quality of the material made my heart swoon and that even goes for the manner in which it was packaged. 10/10 would recommend it!