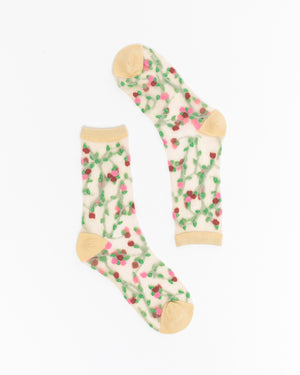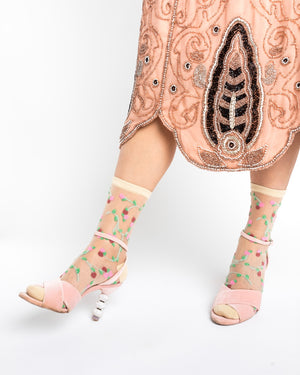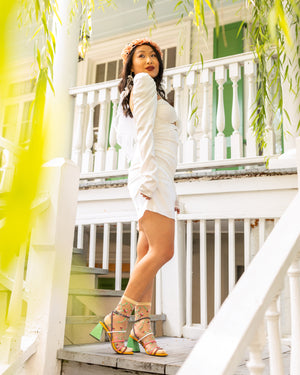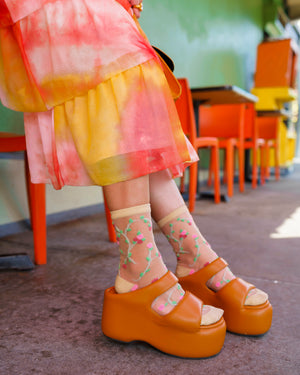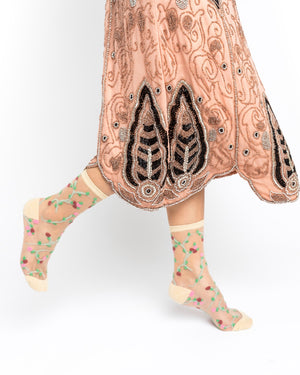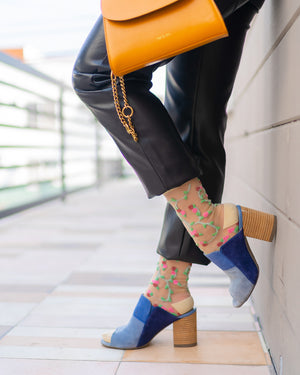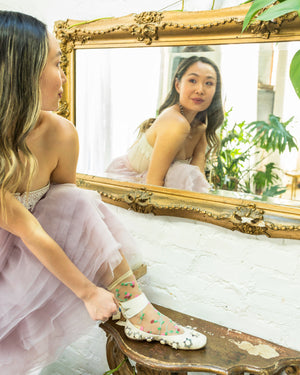 Sheer Rosettes Crew Sock
Inspired by Marie Antoinette, small pink rosettes grow on delicate green vines for an organically feminine feel. This pretty sheer floral sock sits slightly higher on the ankle and goes perfectly with midi skirts.  
One Size. Recommended fit US W5.5-10. 200 Needle Count. 
✨ Funky yet elegant - no silly or childish patterns 
🧦 Premium quality - durably made with comfortable stretch
👗 Unique - the perfect accessory to add individuality to your outfits
Channel your inner princess and wear with ballet flats for a Parisian vibe.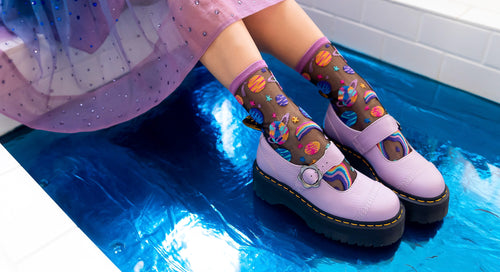 Unconventional is Beautiful
Our one-of-a-kind fashion socks break the mold in quirky prints and bold colors, designed for people with the courage to play by their own rules.
Learn More
Cutest socks ever!!!
They look so cute and they are very versatile. Love!!!!
Heaven On My Feet
These adorable socks were exactly what I was looking for to wear with open toed shoes during colder weather and for a peek of pretty to show at the top of ankle boots.
Gift for niece
I'm giving these socks along with another pair of sheer socks to my niece for Christmas. Can't wait to hear what she thinks! These are adorable. I think they will be a hit!
Beautiful foot coverage
I almost didn't want to wear them on account of how delicate and stunning they are. Reminds me of painted glass. Didn't notice the sizing on the paper tag until after they were worn and a fat hole decided to appear! Up to size 8.5, I'm a sz 10 women's. So sad and disappointed I won't be able to rock them again. I still have 1 sock in tack that I will make some sort of art out of it.
Tres Chic
Beautiful way to add individuality to your outfit. Subtle delicate foot art.