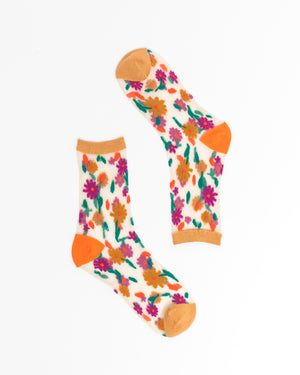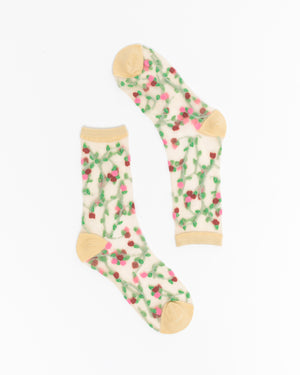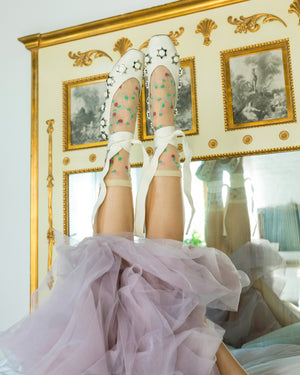 Floral Lovers Bundle 2
If you can't get enough of floral prints, you'll love the floral socks bundle 2 featuring 3 of our most popular sheer and cotton socks with flowers:
Ditsy Floral Sheer Ankle Sock
Calla Lily Crew Sock
Sheer Rosettes Crew Sock
Individually priced at $18/pair, save with the bundle at $50 for all 3 pairs!
One Size. Recommended fit US W5.5-10. 200 Needle Count. 
✨ Funky yet elegant - no silly or childish patterns 
🧦 Premium quality - durably made with comfortable stretch
👗 Unique - the perfect accessory to add individuality to your outfits
Our floral socks bundle 2 has something for all floral lovers, from soft and feminine sheer socks to bold and bright patterned socks.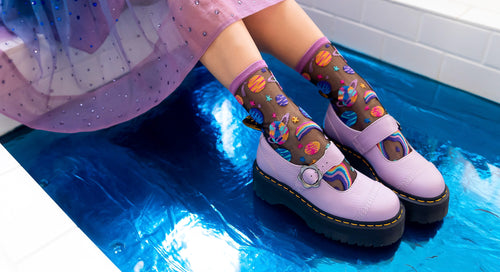 Unconventional is Beautiful
Our one-of-a-kind fashion socks break the mold in quirky prints and bold colors, designed for people with the courage to play by their own rules.
Learn More
Great
Very happy- exactly as advertised.
Wowzer
Aloha,
I love the socks! They are gorgeous and feminine with a fun twist! I plan to wear them with my Betsey Johnson daisy sandals and a midi dress! Ordering was easy, shipping was fast, the packaging was fabulous, and the order included a few pieces of taffy! Well done SockCandy! I will definitely order more of your unique and gorgeous socks in the future!
Cheers!