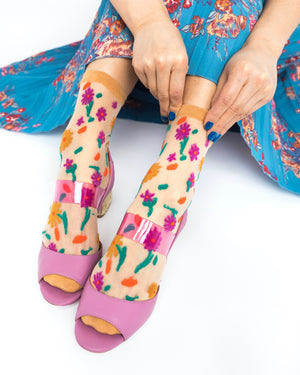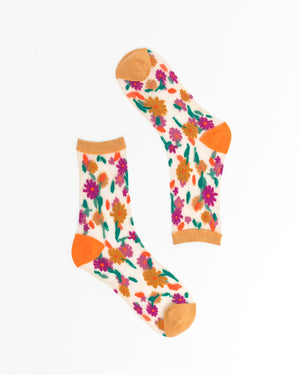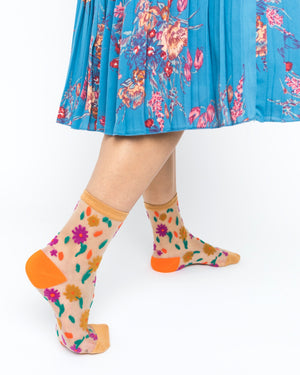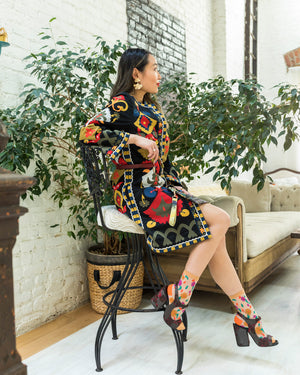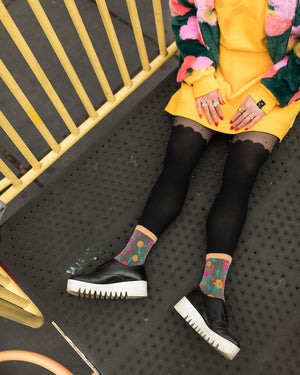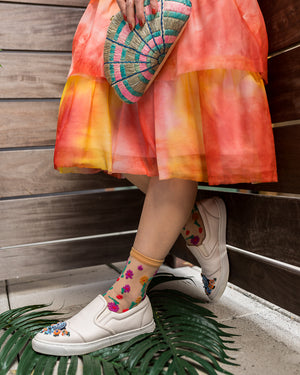 Ditsy Floral Sheer Ankle Sock
Feel like Spring all year round in vibrant florals paired with a bold heel and delicate sheer body. This sheer floral sock is designed to be worn with your Summer to Fall transition shoes, such as a heeled mule or closed toe sandal.

One Size. Recommended fit US W5.5-10. 200 Needle Count. 

✨ Funky yet elegant - no silly or childish patterns 
🧦 Premium quality - durably made with comfortable stretch
👗 Unique - the perfect accessory to add individuality to your outfits
Dress up our sheer floral sock with heeled sandals, or dress it down with statement loafers.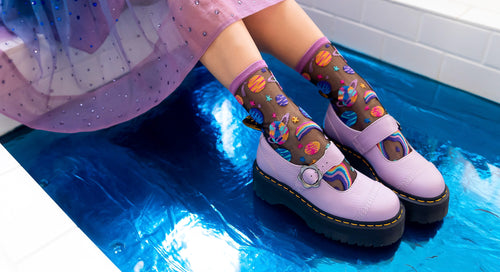 Unconventional is Beautiful
Our one-of-a-kind fashion socks break the mold in quirky prints and bold colors, designed for people with the courage to play by their own rules.
Learn More
Adorable
Beautiful floral motif. Sheer but stays up. Adorable.
Makes any outfit
I was looking for socks like these for a while. I am really impressed at the quality and comfort. I wear them with chunky sandals or my heeled Mary Janes. I hope they make some taller length socks to wear with Doc Martin style boots. Would buy again!
Hi Olivia, we are so happy to hear you love the socks! We recommend the Butterfly Rainbow Sheer Socks which is taller length to go with your Doc Martins!
Adorable socks!
I can't decide which I like more, these or the rosettes. They're a fun pop of color under cropped wide pants and Dr Martens platform Hollys.
Makes me smile
I absolutely love these socks. They fit well and I got tons of compliments on them.
Ditsy Floral sheer ankle socks
These were given to my daughter for Christmas. She loved them! I wasn't to sure about them by looking at the picture not seeing them in person I absolutely love them. May have to get myself a pair. Came packaged very cute. Will definitely order again.