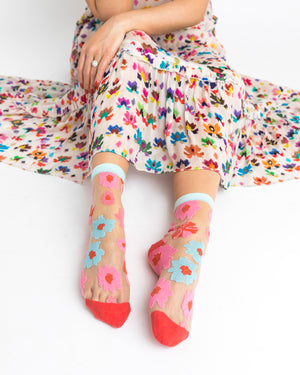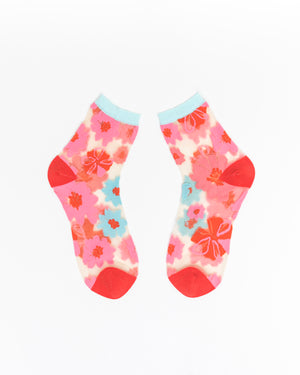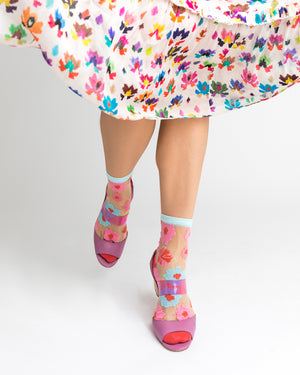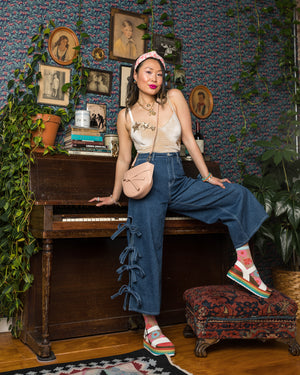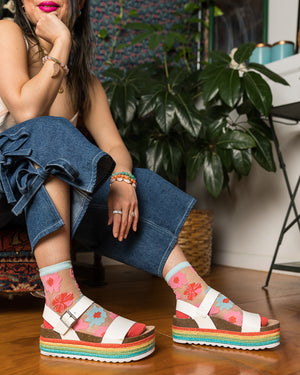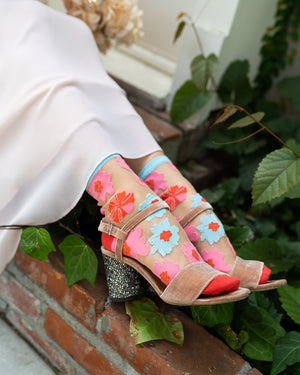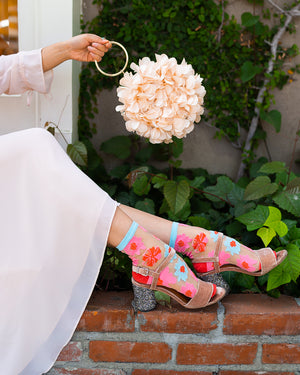 Ribbon Roses Sheer Ankle Sock
A fresh and playful take on florals, ribbon roses in pink, blue, and red adorn the feet with nude sheer fabric. This ankle length floral sock is great to pair with sandals, flats, and sneakers for a cute casual look.
One Size. Recommended fit US W5.5-9.5 (can stretch to fit up to size 10). 200 Needle Count.
✨ Funky yet elegant - no silly or childish patterns 
🧦 Premium quality - durably made with comfortable stretch
👗 Unique - the perfect accessory to add individuality to your outfits
Pair our flower socks with platform sandals and jeans for a pop of color and print.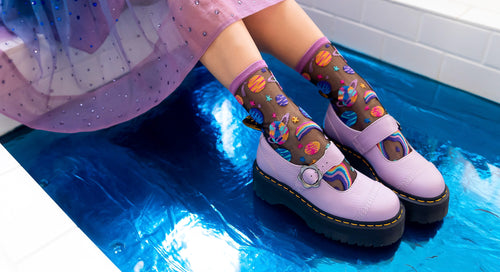 Unconventional is Beautiful
Our one-of-a-kind fashion socks break the mold in quirky prints and bold colors, designed for people with the courage to play by their own rules.
Learn More
Love!
I fell in love with these socks as soon as I saw them and when I finally wore them, well, I fell deeper in love.
Elevate your style!
The sheer ankle socks take an ordinary outfit and elevate it to the heavens! They provide ventilated warmth and a splash of style to almost any wardrobe. Like the cherries on top of a sundae!
They can be worn with everything from dresses and skirts to jeans and even athlesure looks. I get tons of compliments and can't say enough about how stylish I feel when I wear them.
Totally love
These adorable socks are the perfect weight, like a trouser sock but better. Love the pop of color on a sheer background I'm wearing a a pair now and every time I look down at my feet I smile and giggle a bit!
Elegant!
Love these socks! They are beautiful and elegant!
A real stand out!
Packaging is so fabulous too!!
Cute!
I adore these socks. So cute, so fun, so comfy. They hold up great in the wash too. Love!