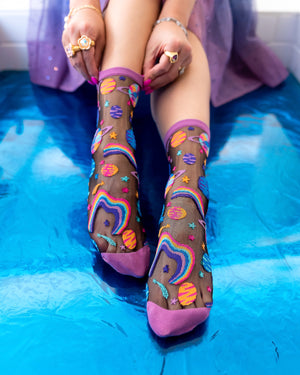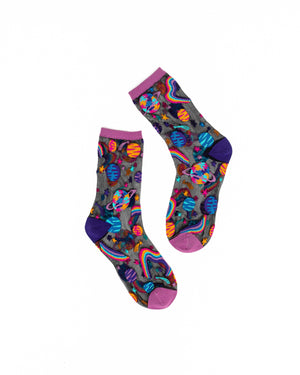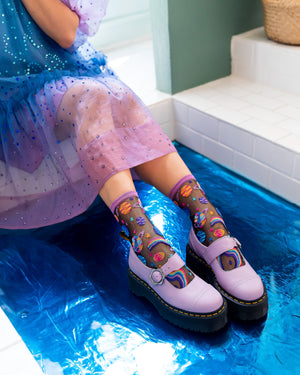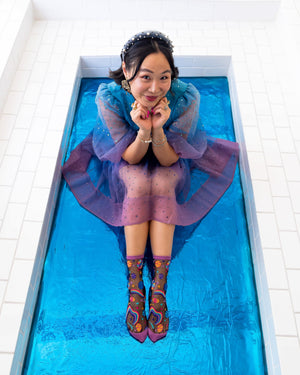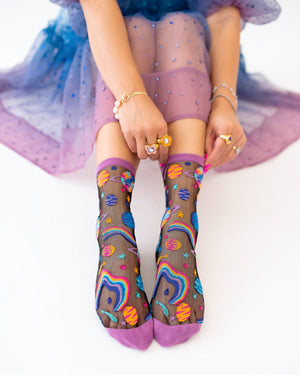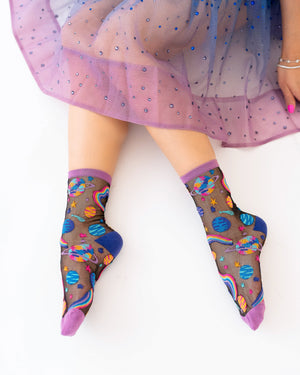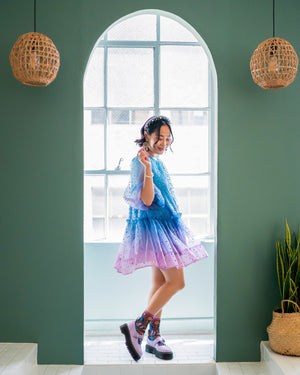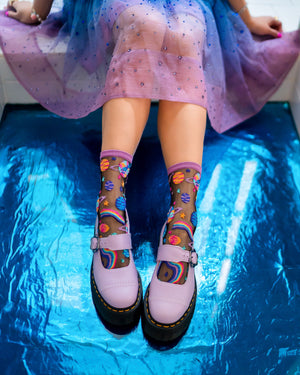 Pop Art Planets Black Sheer Crew Sock
Inspired by pop art, our funky planets print sheer sock features a variety of psychedelic planets, wavy rainbows, and shooting stars set against black sheer fabric. Bold, saturated colors give this sock a festival vibe and ensures your outfit makes a statement. Reinforced with a purple cuff and toe and and blue heel for the ultimate celestial themed accessory. 

One Size. Recommended fit US W5.5-10.5 (can stretch to fit up to size 11). 200 Needle Count. 

✨ Funky yet elegant - no silly or childish patterns 
🧦 Premium quality - durably made with comfortable stretch
👗 Unique - the perfect accessory to add individuality to your outfits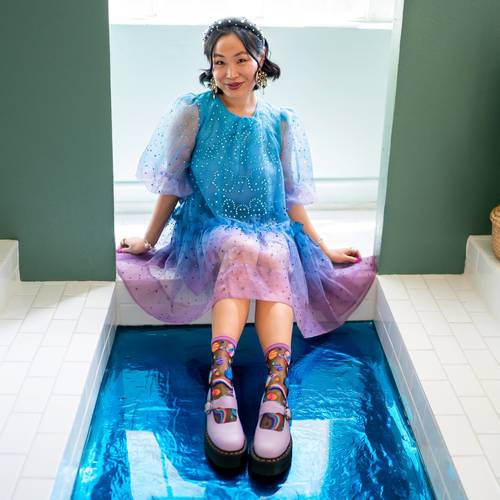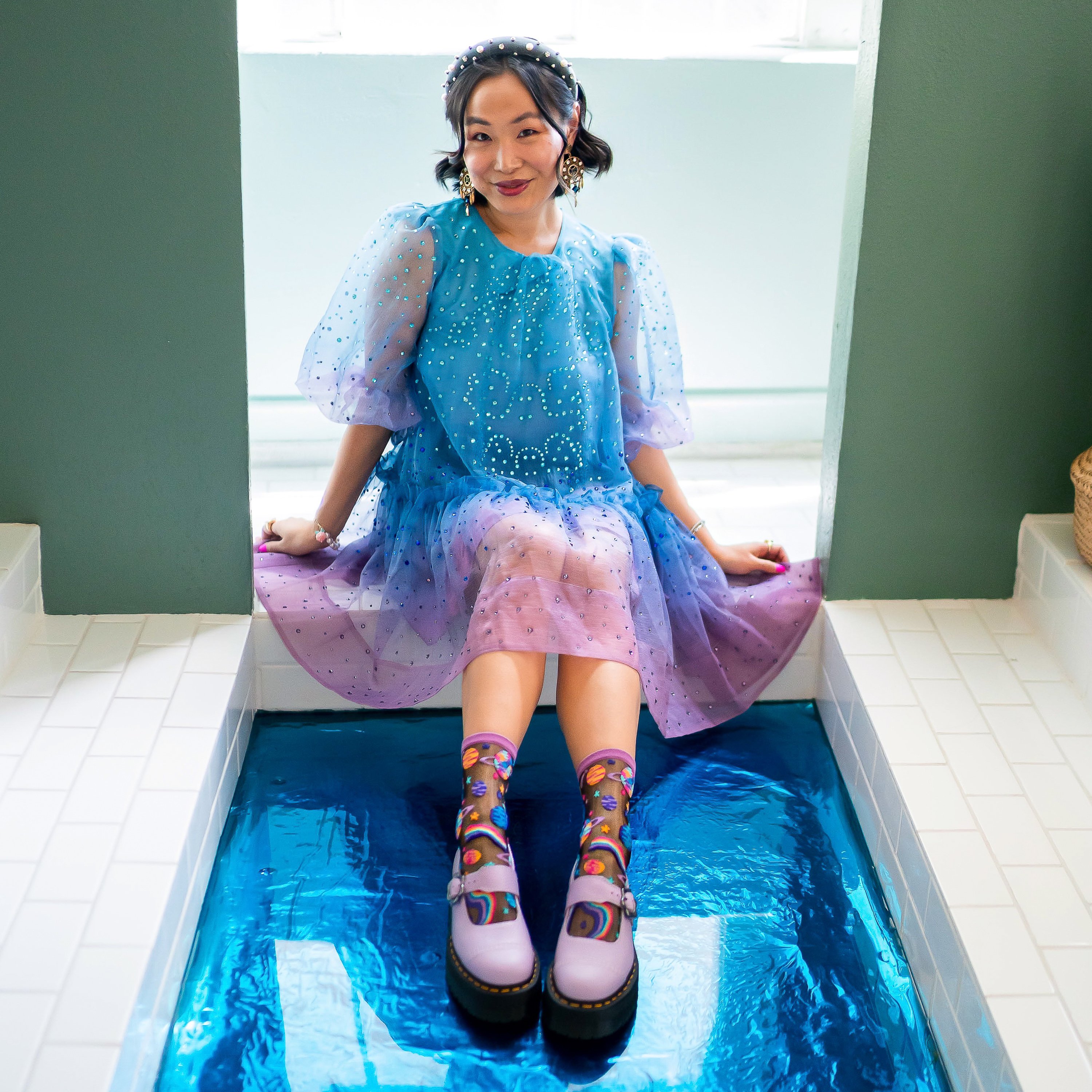 For a celestial-themed festival look, style with an organza blue ombre dress, Doc Martens, and a studded headband.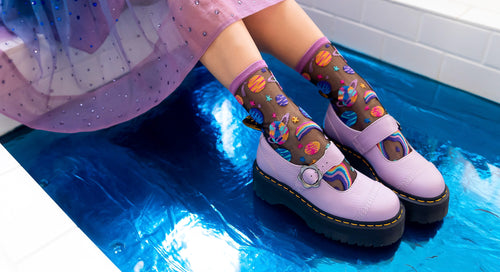 Unconventional is Beautiful
Our one-of-a-kind fashion socks break the mold in quirky prints and bold colors, designed for people with the courage to play by their own rules.
Learn More