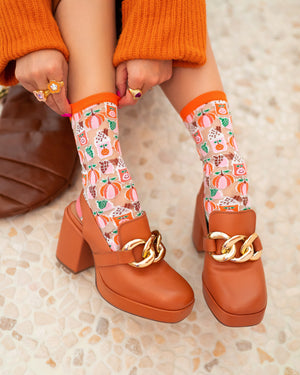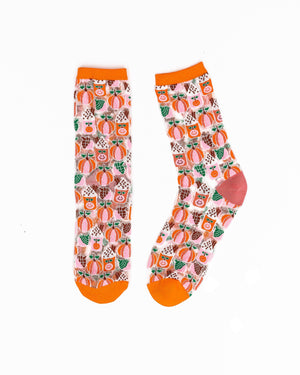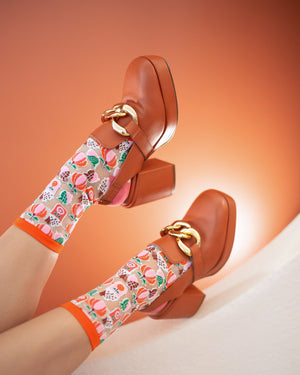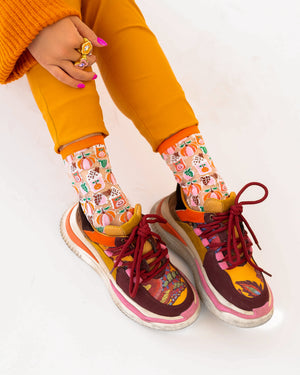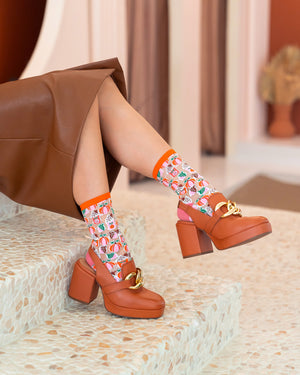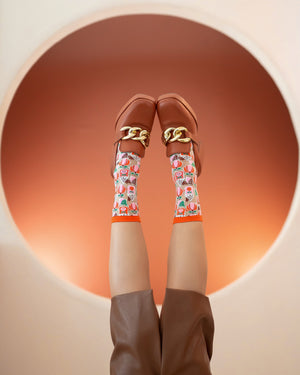 Pumpkin Spice Sheer Crew Sock
Inspired by the famous pumpkin spice latte, our Pumpkin Spice sheer sock features lattes adorned with smiley faces and plenty of whipped cream, plus orange and pink pumpkins, and finished with acorns. For all the Fall girlies, this is the perfect accessory for you. Dress it up with heeled loafers or dress it down with chunky sneakers. 

One Size. Recommended fit US W5.5-10.5 (can stretch to fit up to size 11). 200 Needle Count. 

✨ Funky yet elegant - no silly or childish patterns 
🧦 Premium quality - durably made with comfortable stretch
👗 Unique - the perfect accessory to add individuality to your outfits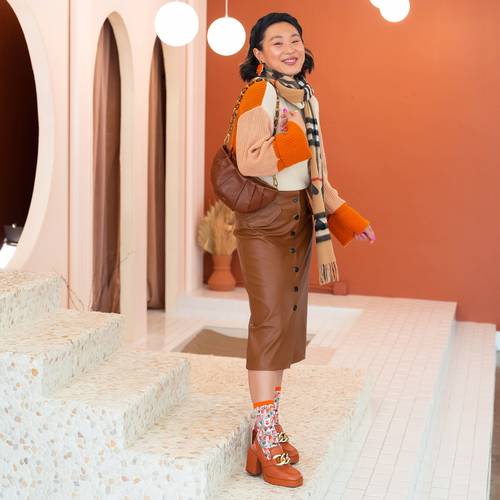 For the ultimate Fall look, pair with an orange sweater, brown skirt, and plaid scarf.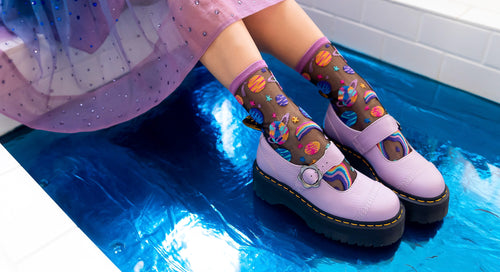 Unconventional is Beautiful
Our one-of-a-kind fashion socks break the mold in quirky prints and bold colors, designed for people with the courage to play by their own rules.
Learn More