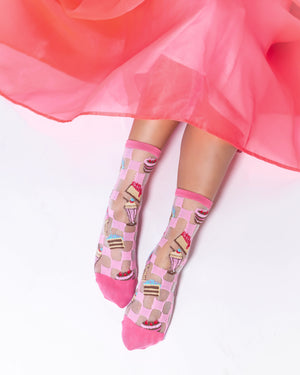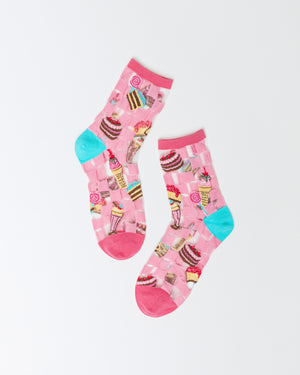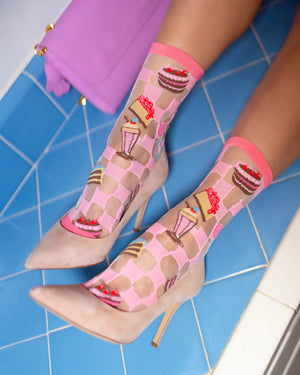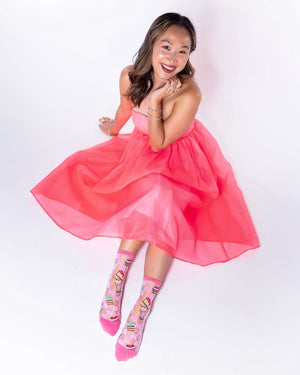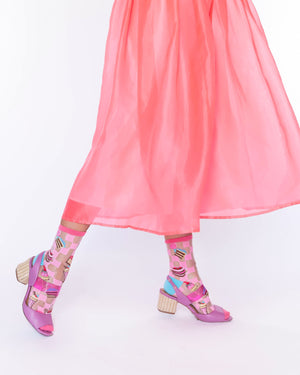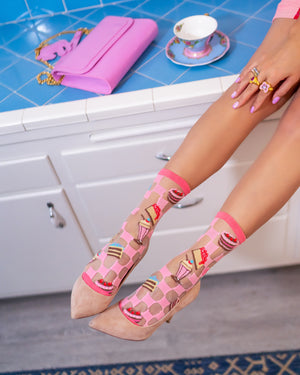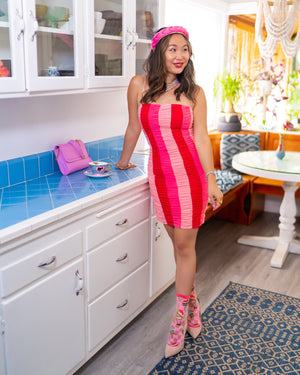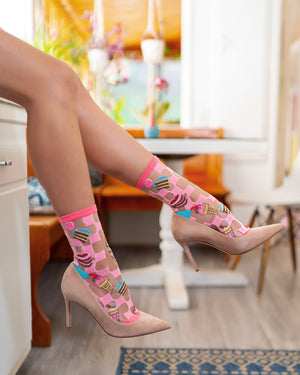 Retro Sweets Sheer Crew Sock
Satisfy your sweet tooth with our retro '50s-inspired pink sheer sock, featuring decadent cakes, ice cream cones, milkshakes, and candy swirls. We elevated the design with pink checkers reminiscent of a retro dinner, and added a pop of color with a turquoise heel. Perfect for pairing with heeled sandals and pointy pumps for a head-to-toe girly look. 
One Size. Recommended fit US W5.5-10. 200 Needle Count.
✨ Funky yet elegant - no silly or childish patterns 
🧦 Premium quality - durably made with comfortable stretch
👗 Unique - the perfect accessory to add individuality to your outfits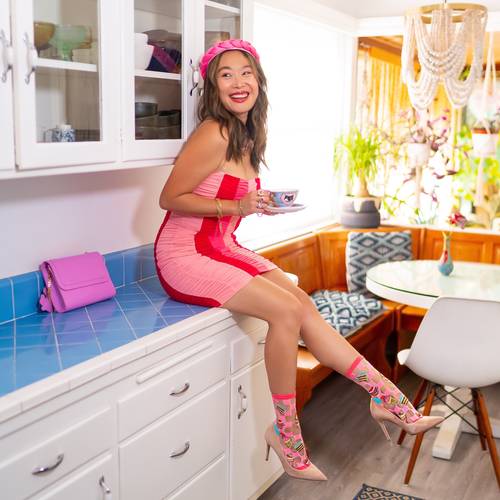 Channel your inner Barbie and pair with a pink dress, stiletto heels, and a padded headband.
Unconventional is Beautiful
Our one-of-a-kind fashion socks break the mold in quirky prints and bold colors, designed for people with the courage to play by their own rules.
Learn More
Very cute!!
I love the socks!! They are very cute and a great addition to my ongoing collection of unique socks.
The socks are beautifully made and fun to wear!