Sheer Socks Bundle 1
The latest Sheer Socks Bundle 1 includes all 3 of our bestselling cute transparent socks:
Feeling Foxy Sheer Crew Sock
Y2K Hearts Ruffle Sheer Crew Sock 
Evil Eye Sheer Crew Sock
Individually priced at $18/pair, save with the bundle at $50 for all 3 pairs!
One Size. Recommended fit US W5.5-10. 200 Needle Count. 
✨ Funky yet elegant - no silly or childish patterns 
🧦 Premium quality - durably made with comfortable stretch
👗 Unique - the perfect accessory to add individuality to your outfits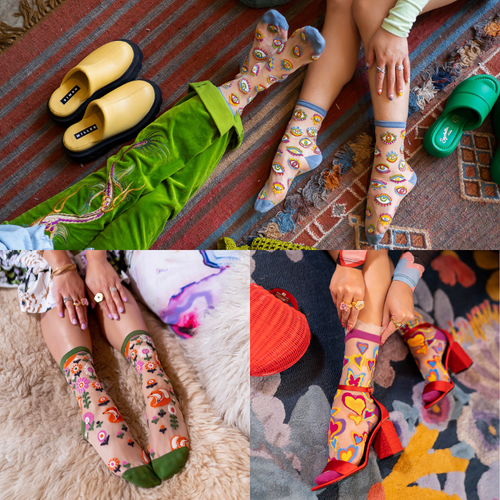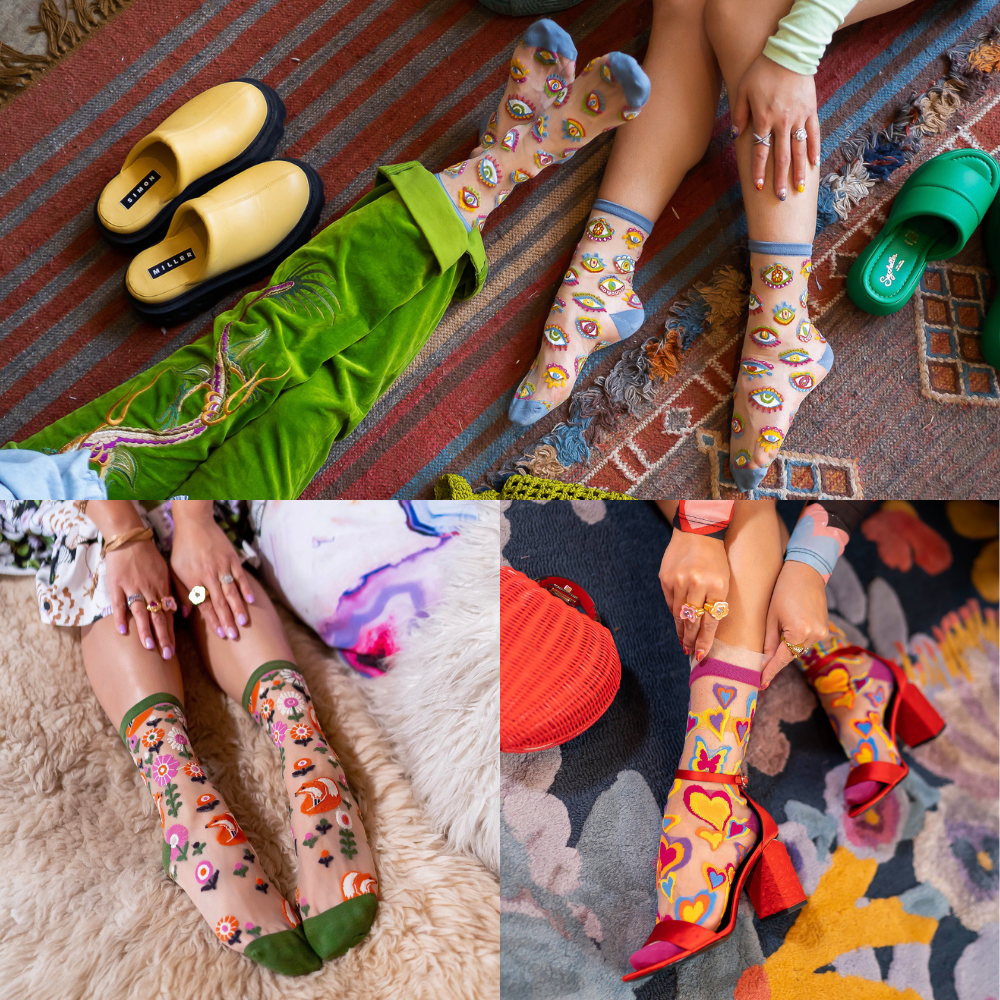 Our bestselling transparent socks are perfect for Spring/Summer and give your look a unique feminine touch.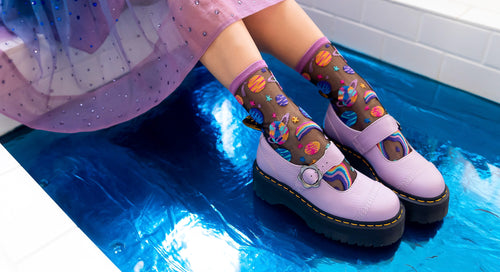 Unconventional is Beautiful
Our one-of-a-kind fashion socks break the mold in quirky prints and bold colors, designed for people with the courage to play by their own rules.
Learn More
Gorgeous sweaty feet!
These are the best sock ever! They're so beautiful, I get compliments on them every time I wear them, they elevate any outfit and you can wear them with sandals. They are a bit sweaty on the feet, they'll be better to wear in the fall I think but other than that they're perfect. Absolutely in love, one of the best purchases over ever made
Sheer Socks
I bought Bundle 1 and the three pairs of sheer socks are fun festive and fabulous! Got lots of compliments.
Beautiful socks
Love them so much!! I ordered a bundle of the floral sheer socks. I'm just a bit sad because one of the pairs came with a snag. I didn't want to go through the trouble of exchanging/return so I kept it. They are beautiful though!
Hi Lorena,
We are so happy to hear you love the socks! We've sent you a replacement pair for free. Thank you for being such a great customer!
Top notch quality & presentation
These socks were beautiful, and so high-quality! My only regret is that they don't come in a larger size range. I have very large feet for a woman. One note about the packaging and presentation – you feel like you are getting a actual gift from somebody! Incredible presentation. I won't ruin the little surprise.
Beautiful! A wonderful addition to any wardrobe 🌻