Sheer Socks Bundle 3
The Sheer Socks Bundle 3 includes three of our newest sheer styles:
Cottagecore Sheer Crew Sock
'70s Rainbow Butterfly Sheer Crew Sock
Pearls & Jewels Black Sheer Ankle Sock
Individually priced at $18/pair, save with the bundle at $50 for all 3 pairs!
One Size. Recommended fit US W5.5-9.5 (can stretch to fit up to size 10). 200 Needle Count. 
✨ Funky yet elegant - no silly or childish patterns 
🧦 Premium quality - durably made with comfortable stretch
👗 Unique - the perfect accessory to add individuality to your outfits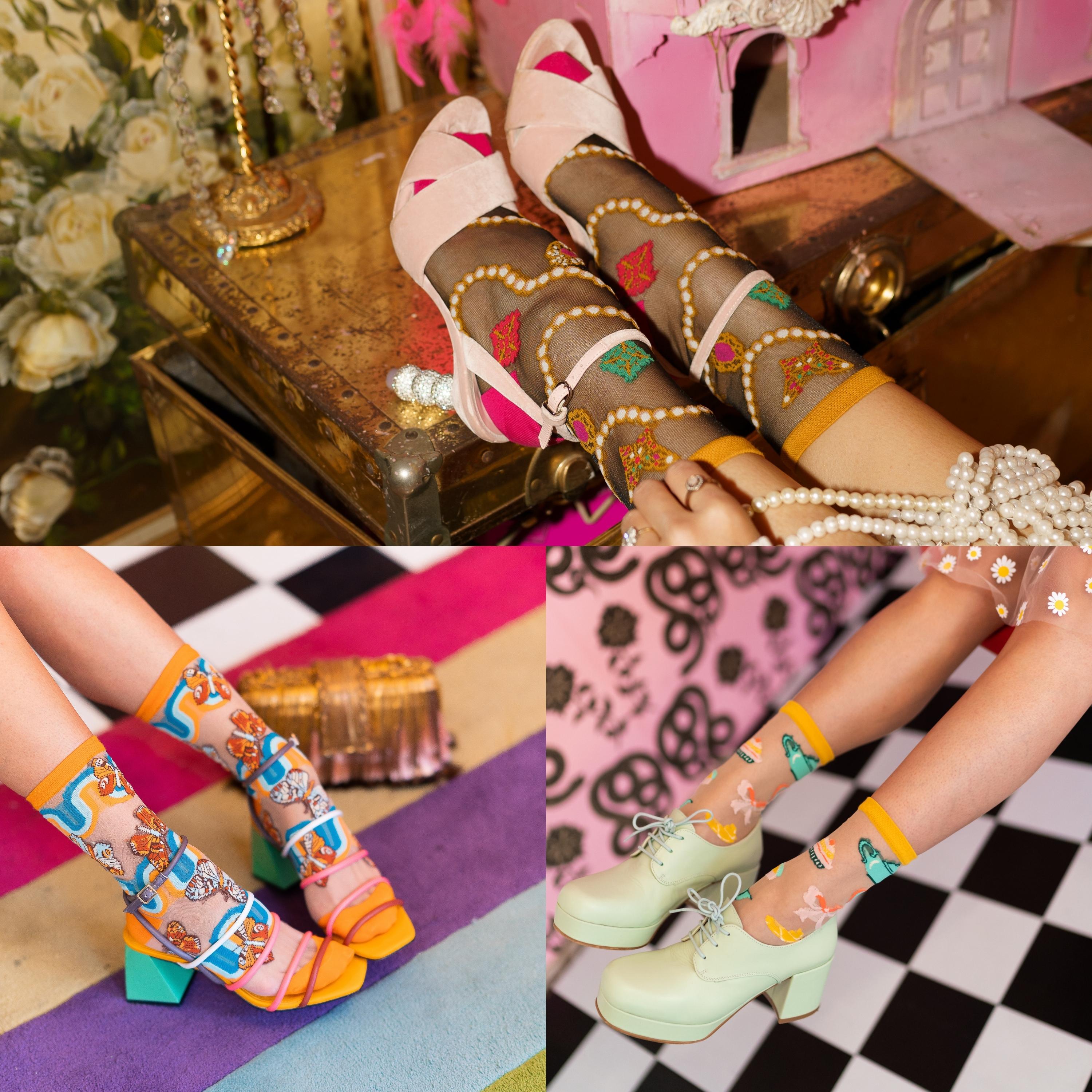 Our whimsical sheer socks are just what your outfits need to complete your look from head to toe.
Unconventional is Beautiful
Our one-of-a-kind fashion socks break the mold in quirky prints and bold colors, designed for people with the courage to play by their own rules.
Learn More