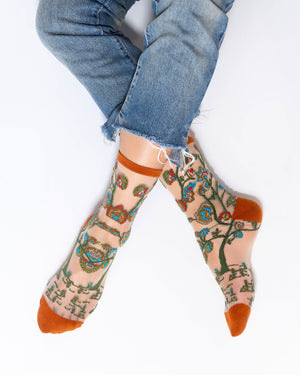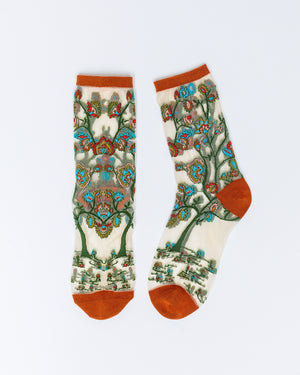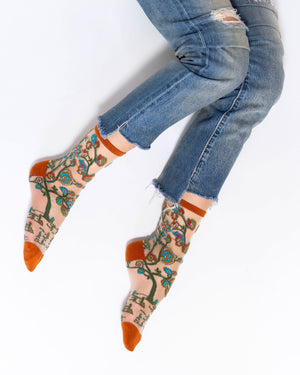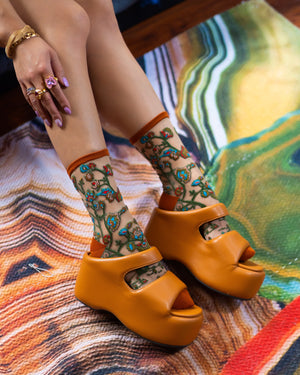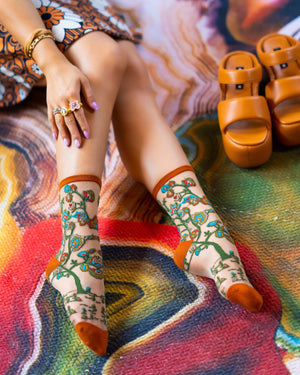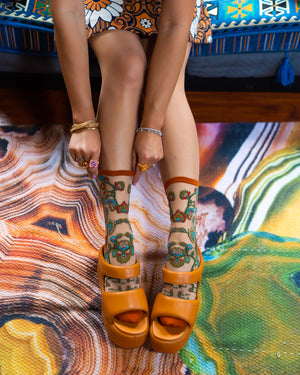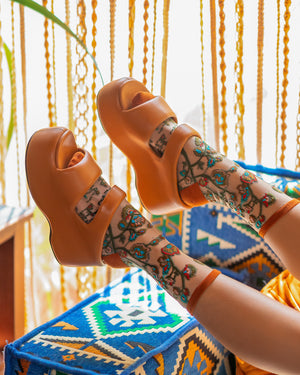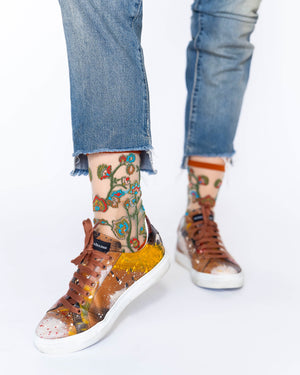 Tree of Life Sheer Crew Sock
Inspired by vintage tapestries, our Tree of Life Sheer Crew Sock features a lush tree design with ornately whimsical buds. Uniquely complex, this sock offers more than what meets the eye with different views of the tree from the side and the front in a mirrored pattern. The burnt orange heel, toe, and cuff gives this style all the Fall vibes.
One Size. Recommended fit US W5.5-10. 200 Needle Count.
✨ Funky yet elegant - no silly or childish patterns 
🧦 Premium quality - durably made with comfortable stretch
👗 Unique - the perfect accessory to add individuality to your outfits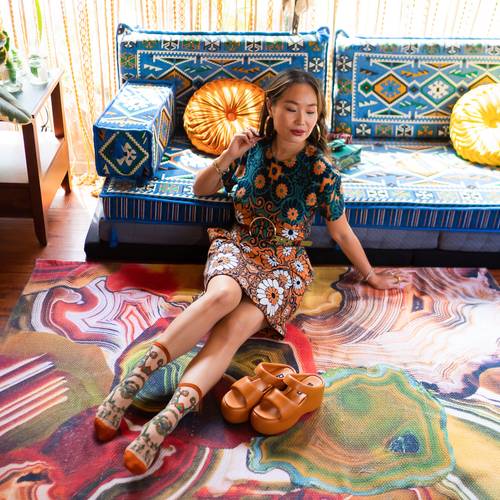 Elevate your Fall look with our crew socks with designs. Pair with a teal and orange dress and chunky clogs.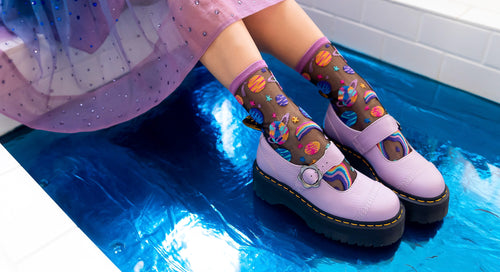 Unconventional is Beautiful
Our one-of-a-kind fashion socks break the mold in quirky prints and bold colors, designed for people with the courage to play by their own rules.
Learn More
4 Pairs - All Great Quality
Well if you want proof that Instagram and Social Media Marketing work well here it is! I had been searching for fun socks like these for quite some time and I saw a sponsored post one day while scrolling and had to learn more. After spending a few hours on the sock candy's website to ensure their authenticity as a business I went ahead and purchased 4 pairs--all of them were absolutely stunning! The attention to detail and quality of the material made my heart swoon and that even goes for the manner in which it was packaged. 10/10 would recommend it! I can't wait to continue feeding my unique sock addiction!
4 pairs
I got these and 3 other pairs. I love them and they arrived promptly ….
Great detail, great quality
I kept getting ads for these on Instagram, and I'm so glad I got a few pairs. The design looks so delicate and detailed but the socks still feel like they will hold up to everyday wear.