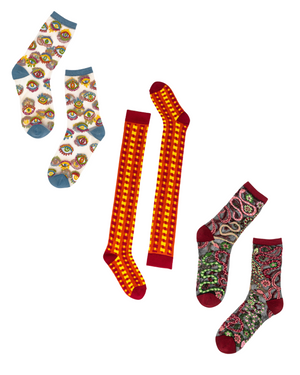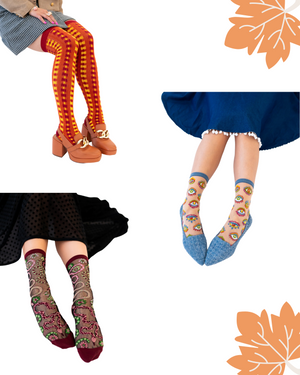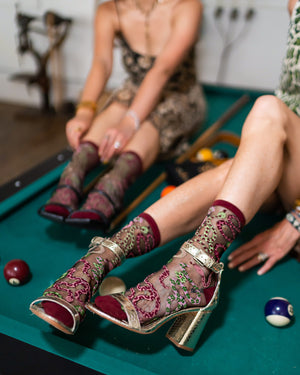 Sock Candy x The Flairhunter Fall Flair Bundle
Get all three Fall fashion socks from the Sock Candy x The Flairhunter Fall Flair collection, inspired by interior design textiles. Bundle includes:
Evil Eye Sheer Crew Sock

Interlocking Plaid Knee High Sock

Serpentine Floral Black Sheer Crew Sock

Individually priced at $18-$22/pair, save with the bundle at $54 for all 3 pairs!
One Size. Recommended fit US W5.5-10. 144 to 200 Needle Count. 
✨ Funky yet elegant - no silly or childish patterns 
🧦 Premium quality - durably made with comfortable stretch
👗 Unique - the perfect accessory to add individuality to your outfits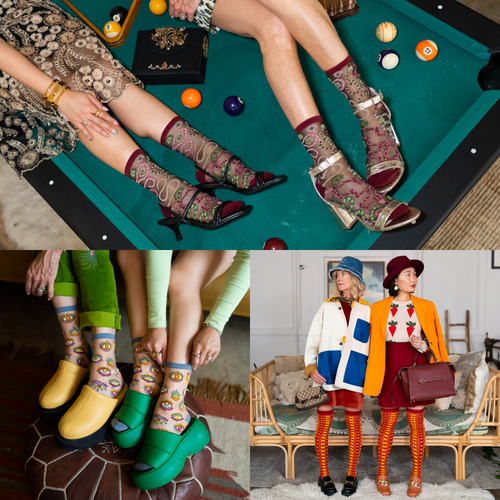 Dress up your Fall wardrobe with our Serpentine Snake sheer, add a quirky touch to your everyday with the Evil Eye sheer, and stay cozy with our Interlocking Plaid knee high.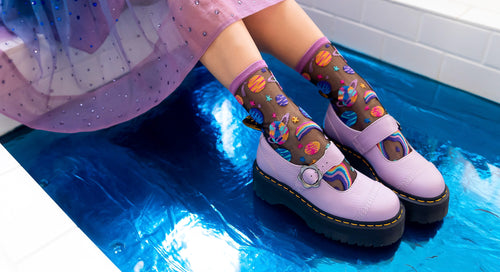 Unconventional is Beautiful
Our one-of-a-kind fashion socks break the mold in quirky prints and bold colors, designed for people with the courage to play by their own rules.
Learn More