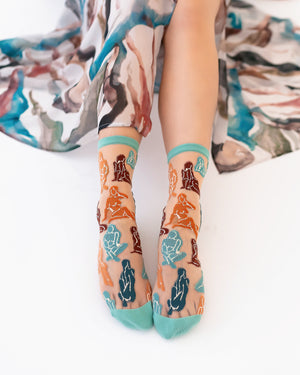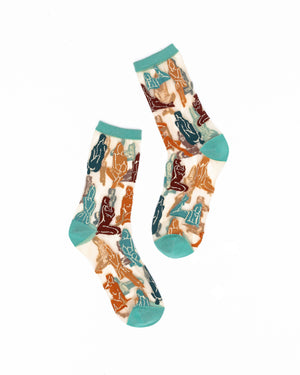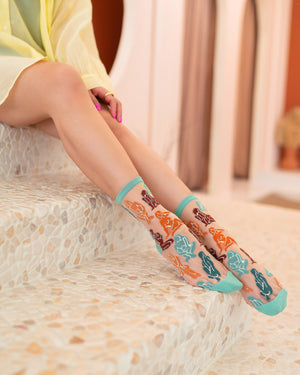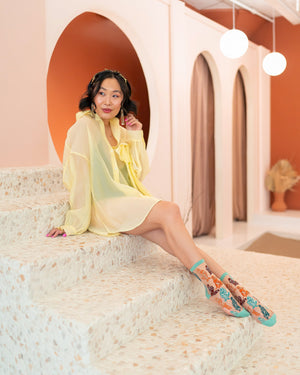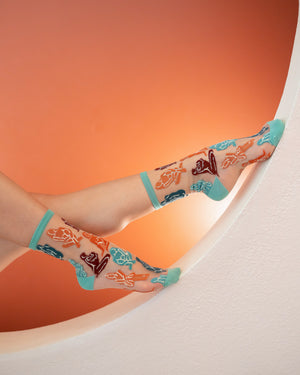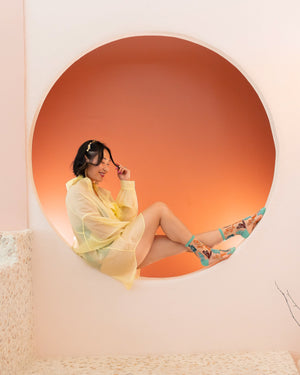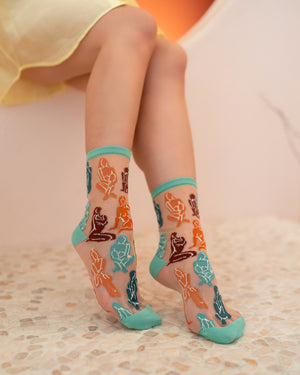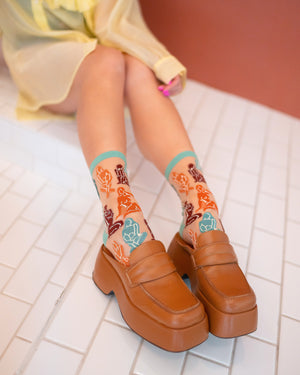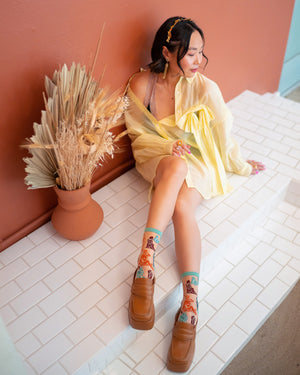 Terracotta Ladies Sheer Crew Sock
Celebrate the female form with our naked ladies sheer sock in terracotta style colors. Artfully drawn in elegant poses, this is an unexpected accessory that will take center stage and spice up your outfit. Pair with neutrals for an organic and effortless vibe. 

One Size. Recommended fit US W5.5-10. 200 Needle Count. 

✨ Funky yet elegant - no silly or childish patterns 
🧦 Premium quality - durably made with comfortable stretch
👗 Unique - the perfect accessory to add individuality to your outfits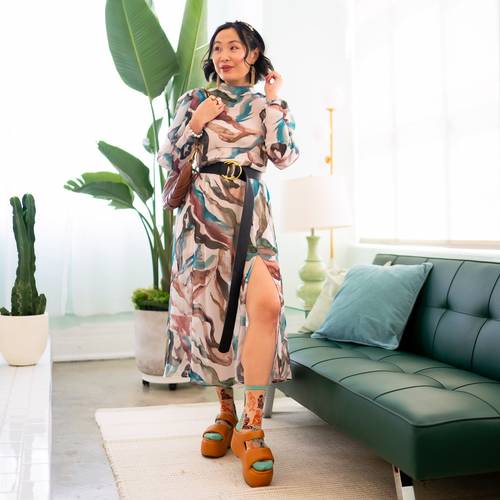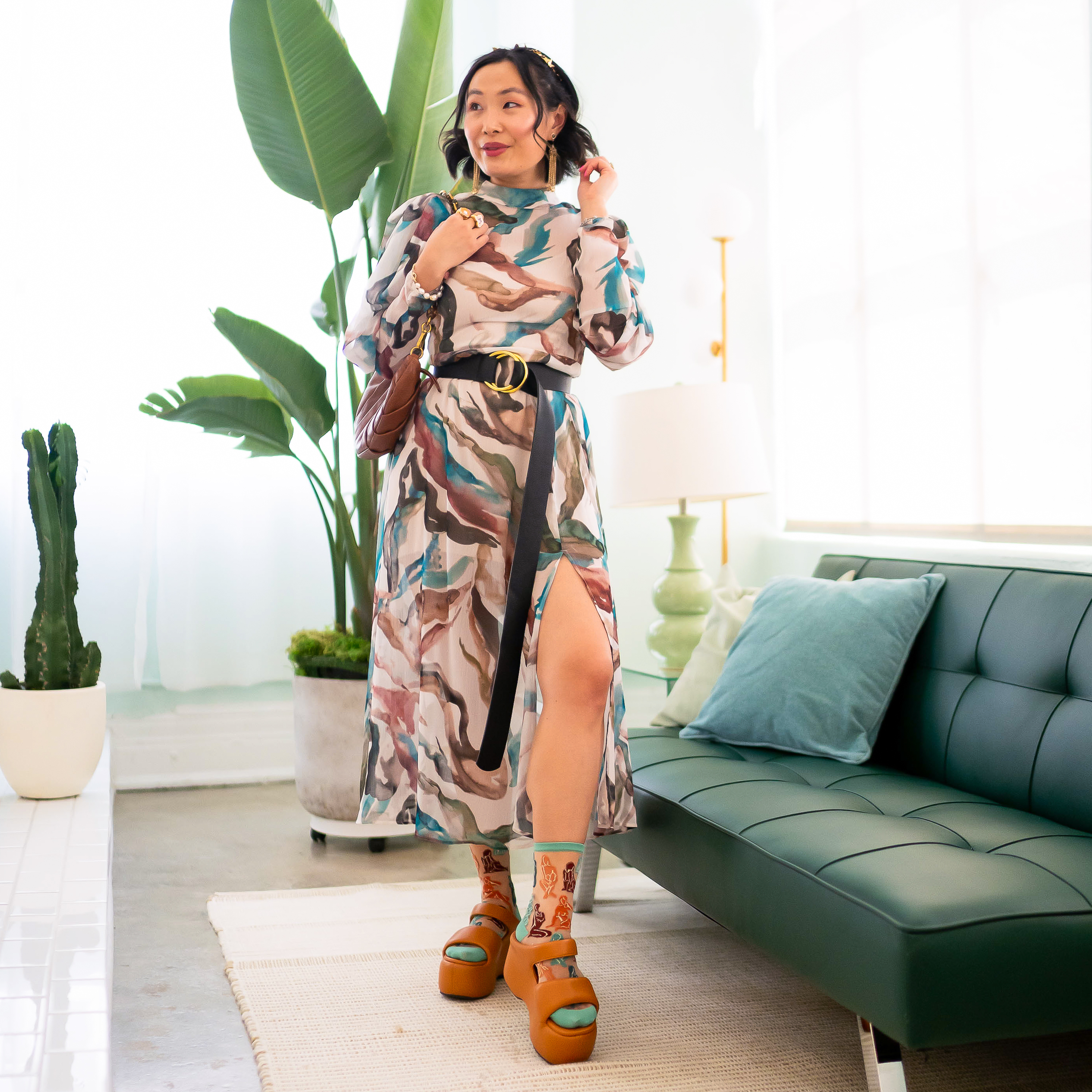 For an artsy vibe, pair with a watercolor dress, chunky clogs, and gold jewelry.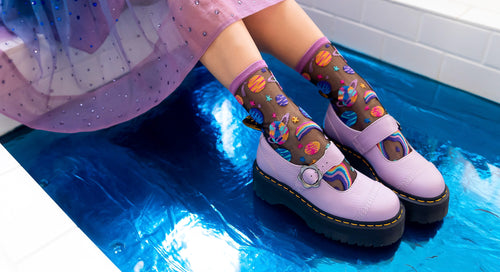 Unconventional is Beautiful
Our one-of-a-kind fashion socks break the mold in quirky prints and bold colors, designed for people with the courage to play by their own rules.
Learn More