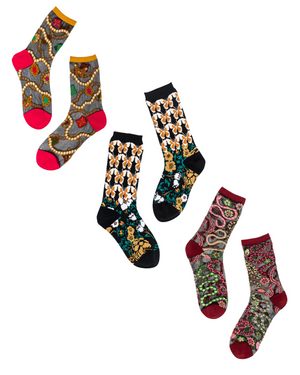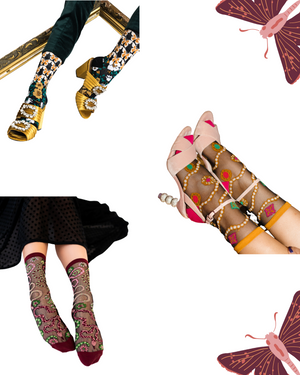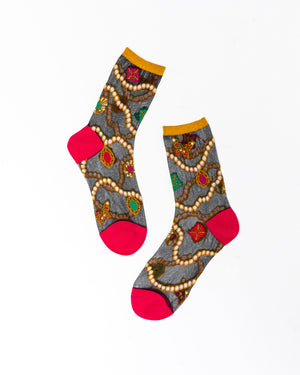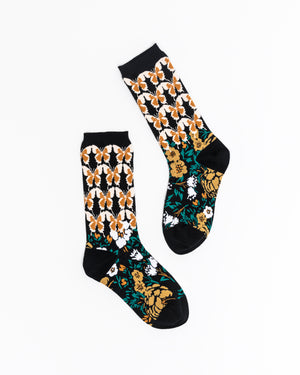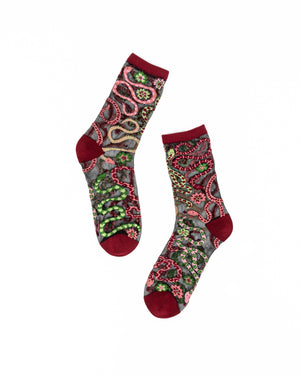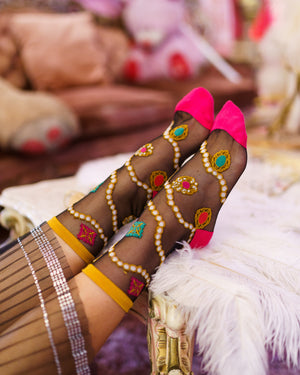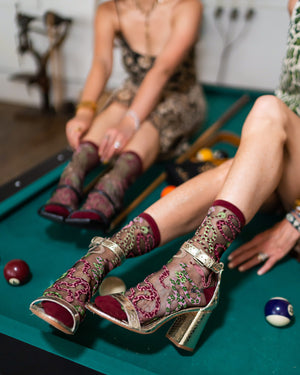 Swiftie Reputation Era Socks Bundle
Calling all Swifties! If Reputation is your era, you'll love our edgy black socks perfect for completing your Eras tour outfit: 

Pearls & Jewels Black Sheer Sock
Butterfly Craze Mid High Sock
Serpentine Floral Black Sheer Sock
Individually priced at $18/pair, save with the bundle at $50 for both pairs!
One Size. Recommended fit US W5.5-10. 200 Needle Count. 
✨ Funky yet elegant - no silly or childish patterns 
🧦 Premium quality - durably made with comfortable stretch
👗 Unique - the perfect accessory to add individuality to your outfits
*Please note sale items are final sale and cannot be returned/exchanged and are excluded from discount codes.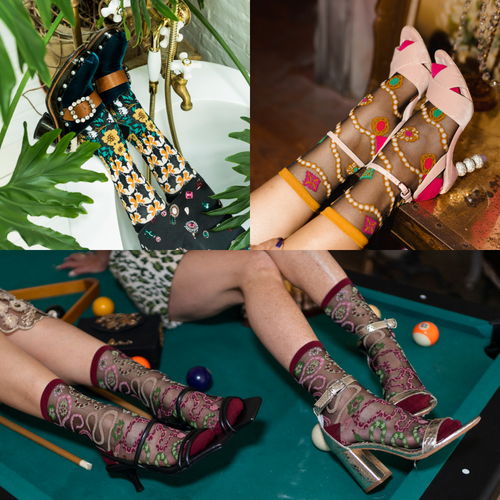 Channel your edgy side with our Reputation Era statement black socks.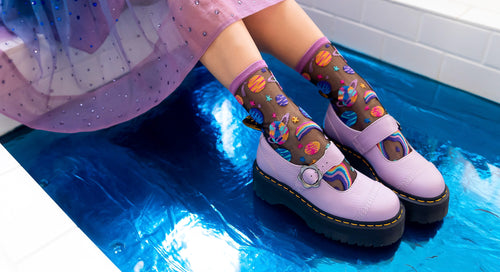 Unconventional is Beautiful
Our one-of-a-kind fashion socks break the mold in quirky prints and bold colors, designed for people with the courage to play by their own rules.
Learn More